Cambridge, with its timeless allure, beckons travelers to explore its historic streets, iconic colleges, and vibrant cultural scene. I've had the privilege of immersing myself in the beauty and charm of this city. One aspect that can greatly enhance your Cambridge adventure is mastering the art of getting around.I'll share my insights into the various transportation options and offer valuable tips to ensure you navigate Cambridge like a seasoned traveler.
Arriving in Cambridge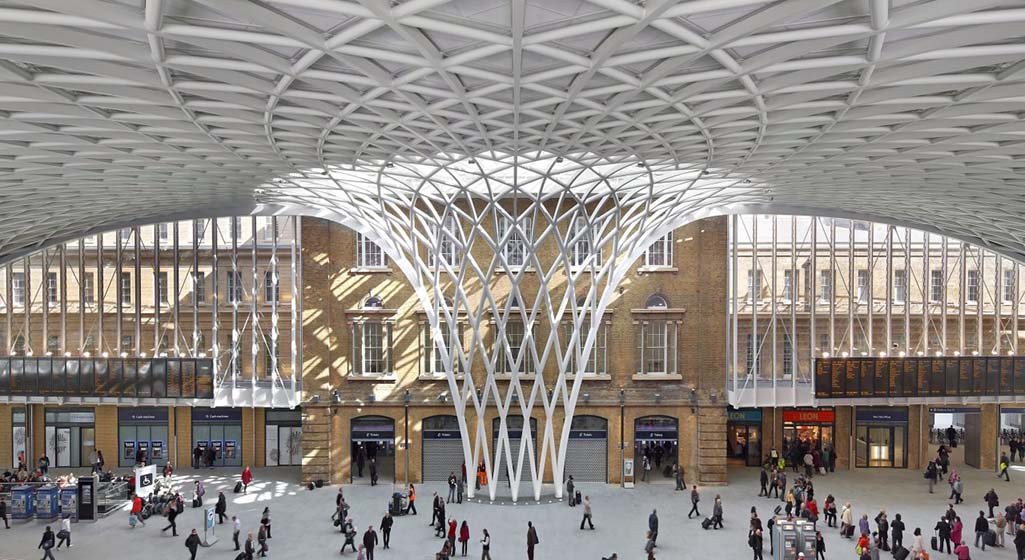 By Train
Cambridge is excellently connected to major cities across the UK, making the train an efficient and popular choice for travelers. The city boasts its main railway station, Cambridge Railway Station, conveniently located near the city center. It offers frequent services to destinations such as London, Norwich, and Peterborough. If you're arriving from London, direct trains from King's Cross Station will transport you to Cambridge in approximately 50-60 minutes. To secure the best fares, it's advisable to book your train tickets in advance, especially during peak travel times.
By Coach or Bus
For those seeking budget-friendly options, National Express and various other coach operators provide long-distance services to Cambridge from different parts of the UK. Coaches offer a comfortable and affordable journey, and Cambridge is well-served by these services. Additionally, the city boasts an extensive local bus network, making it easy to explore both Cambridge and its surrounding areas. If you're planning day trips to nearby towns or attractions, consider utilizing the local buses for added convenience.
By Car
While driving in Cambridge is an option, it's important to be aware that the city center can experience congestion, and parking can be limited and expensive. If you choose to drive, it's advisable to use park-and-ride facilities located on the outskirts of the city. From there, you can take a convenient bus into the city center. However, within Cambridge itself, walking and cycling are often more convenient and eco-friendly alternatives to explore the city's many attractions.
Getting Around Cambridge
Exploring on Foot
Cambridge's compact size and pedestrian-friendly streets make it an ideal city for exploring on foot. Many of the city's major attractions, including renowned colleges, museums, and shopping districts, are within easy walking distance of each other. As you wander through picturesque lanes, cross ancient bridges, and admire iconic architecture, be sure to wear comfortable shoes to fully enjoy your walking adventures.
Embracing Cycling Culture
Cambridge is renowned for its bike-friendly culture, and cycling is a popular mode of transportation for both locals and visitors. Various bike rental providers, including university-owned outlets, offer bicycles for rent, allowing you to explore the city at your own pace. Many accommodations also provide bike storage facilities. While cycling is a fantastic way to get around, it's crucial to follow the rules of the road and exercise caution, especially in busy areas.
Utilizing Public Transportation
Cambridge's public transportation system, which includes buses and taxis, is well-organized and efficient. These modes of transport are particularly useful for navigating the city and its outskirts. The Cambridgeshire Guided Busway, for instance, offers fast and reliable bus services to key destinations. Tickets, including single tickets and day passes, can be purchased, and it's advisable to review schedules and routes to plan your journeys effectively.
The Quintessential Cambridge Experience: Punting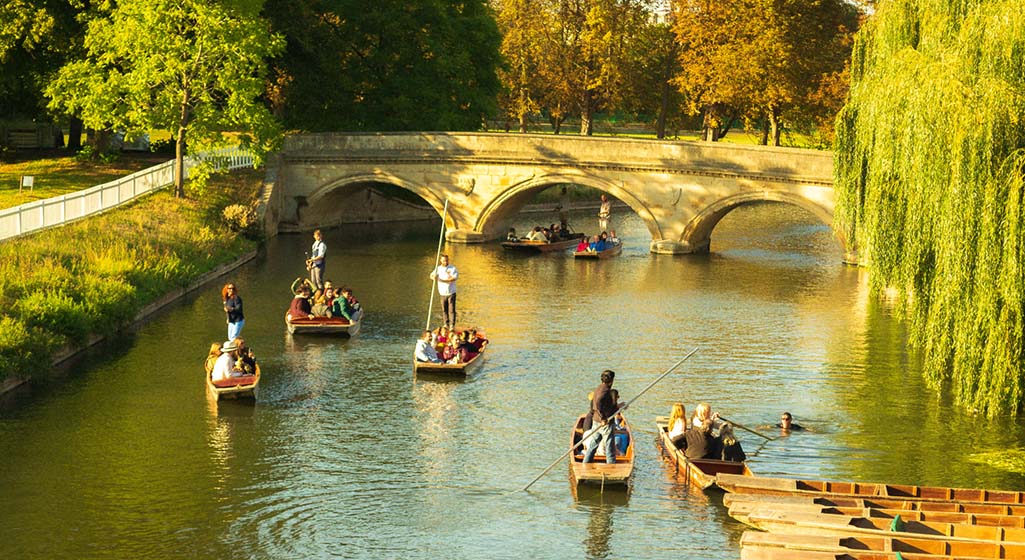 One of the quintessential experiences in Cambridge is punting along the tranquil waters of the River Cam. Punting involves propelling a flat-bottomed boat with a long pole, offering a unique perspective of the city's historic buildings and lush greenery. While you can opt for a self-guided punt, many visitors choose guided tours where a knowledgeable punter navigates the waterways, sharing captivating stories about Cambridge's history and landmarks. Punting is a leisurely and enjoyable way to explore the city, and it's particularly popular during the summer months. To secure your spot, it's wise to book your punting tour in advance, as these experiences can fill up quickly.
Essential Tips for Navigating Cambridge
Plan Ahead
Planning your transportation in advance can save you both time and money. Research train and coach schedules, and consider booking your tickets online. For local transportation, familiarize yourself with bus routes and timetables to ensure efficient travel between your desired destinations.
Embrace Contactless Payments
Many buses in Cambridge accept contactless payments, allowing you to board without the need for cash. Simply tap your contactless card or mobile device on the reader when boarding, making your journey smoother and more convenient.
Take Your Time Exploring on Foot
Cambridge's compact size allows for delightful exploration on foot. By choosing to walk, you'll have the opportunity to uncover hidden gems such as charming alleyways and picturesque courtyards that might otherwise go unnoticed when using alternative transportation methods.
Consider a Day Pass
If you anticipate using public transportation frequently throughout the day, consider purchasing a day pass. Day passes often offer better value than individual tickets for each journey and simplify your travel experience.
Mind the Rush Hour
As with any city, Cambridge experiences rush hours, typically in the morning and late afternoon. Whenever possible, plan your journeys outside of these peak times to avoid crowded transportation and potential delays.
Show Respect to Cyclists and Pedestrians
If you decide to cycle in Cambridge, always be mindful of pedestrians and other cyclists sharing the road with you. Cambridge's bike lanes and paths are shared spaces, so it's essential to adhere to traffic rules and exercise caution at all times.
Savor the Scenic Routes
Whether you're on a bus, bicycle, or simply strolling, take the time to appreciate the scenic beauty that Cambridge offers. From the picturesque Backs along the River Cam to the stunning architecture of the colleges, there's something captivating to behold at every turn.
Cambridge Travel Pass
Consider purchasing a Cambridge Travel Pass if your itinerary includes visits to multiple attractions within the city. This pass not only grants access to various museums and historic sites but also offers unlimited travel on local buses. It's a cost-effective way to maximize your Cambridge experience while potentially saving money on individual tickets.
Mastering the art of navigating Cambridge will undoubtedly enhance your visit to this enchanting city. Whether you're strolling along cobbled streets, cruising on a punt along the River Cam, or uncovering hidden treasures, Cambridge's transportation options are designed to make your journey enjoyable and convenient. With careful planning and an eagerness to explore, you'll uncover the beauty, history, and charm that this iconic city has to offer.