Exploring a new city is an adventure for the senses, it's the culinary journey that often steals the spotlight. My recent expedition to Cambridge was no exception, as I embarked on a quest to discover the city's gastronomic treasures. Beyond the hallowed halls of academia and the historic architecture, Cambridge has a vibrant dining scene that caters to every palate and budget. Join me as I take you on a gastronomic tour of this charming city, recounting the memorable culinary experiences that left an indelible mark on my taste buds.
The Eagle – Where History Meets Pub Fare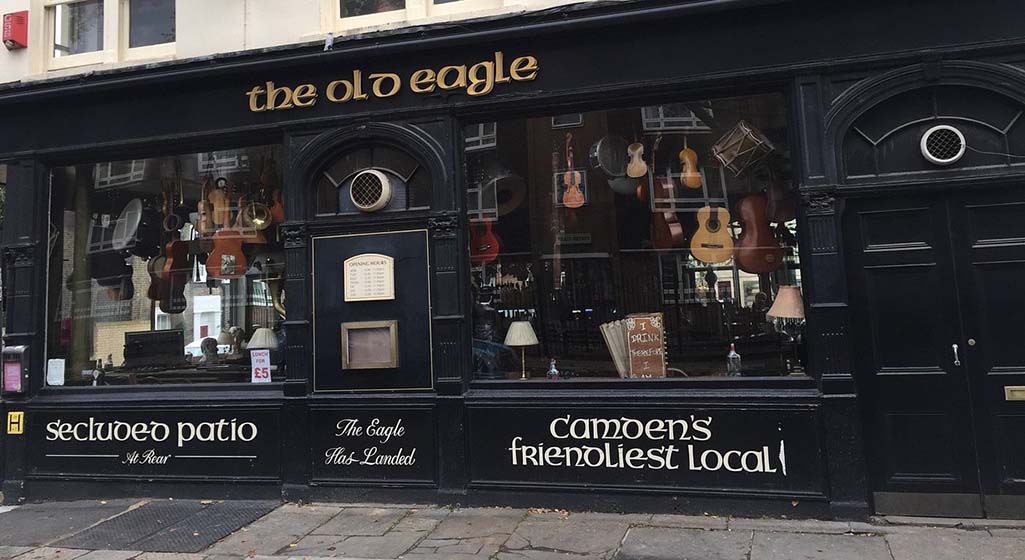 A Historic Pub with a Scientific Twist
Cambridge's history is deeply entwined with academia, and there's no better place to feel that connection than at The Eagle. Nestled on Bene't Street, this charming pub proudly wears its historical significance on its sleeve. It was here, in 1953, that Francis Crick and James Watson first announced their groundbreaking discovery of the DNA double helix. The walls of The Eagle are adorned with the signatures and scribbles of past patrons, creating a living tapestry of scientific history.
The menu at The Eagle is a delightful fusion of classic British pub fare, featuring dishes like fish and chips, steak and ale pie, and bangers and mash. On my visit, I opted for the latter, a hearty plate of succulent sausages, creamy mashed potatoes, and a rich onion gravy. Paired with a pint of real ale, it was the perfect introduction to Cambridge's culinary landscape.
Pro Tip: The Eagle is a popular spot, especially among locals and history enthusiasts. It's advisable to make a reservation or arrive early to secure a table.
Fitzbillies – Home of the Iconic Chelsea Bun
Indulging in Cambridge's Sweet Tradition
No trip to Cambridge would be complete without savoring one of its most iconic treats: the Chelsea bun. Fitzbillies, a local institution since 1920, has been crafting these sweet, sticky buns for generations. Their bakery and café on Trumpington Street offer the perfect setting to indulge in this delectable tradition.
Stepping into Fitzbillies is like stepping back in time, with its Art Deco interior and an air of nostalgia that envelops you. I couldn't resist the allure of their freshly baked Chelsea bun, still warm and oozing with sweetness. A fragrant cup of tea completed the experience, and the combination of the sweet, cinnamon-infused pastry and the aromatic tea was sheer bliss.
Pro Tip: Fitzbillies tends to be busy, especially during peak hours. To enjoy a quieter experience, consider visiting during off-peak times.
Midsummer House – Fine Dining with a View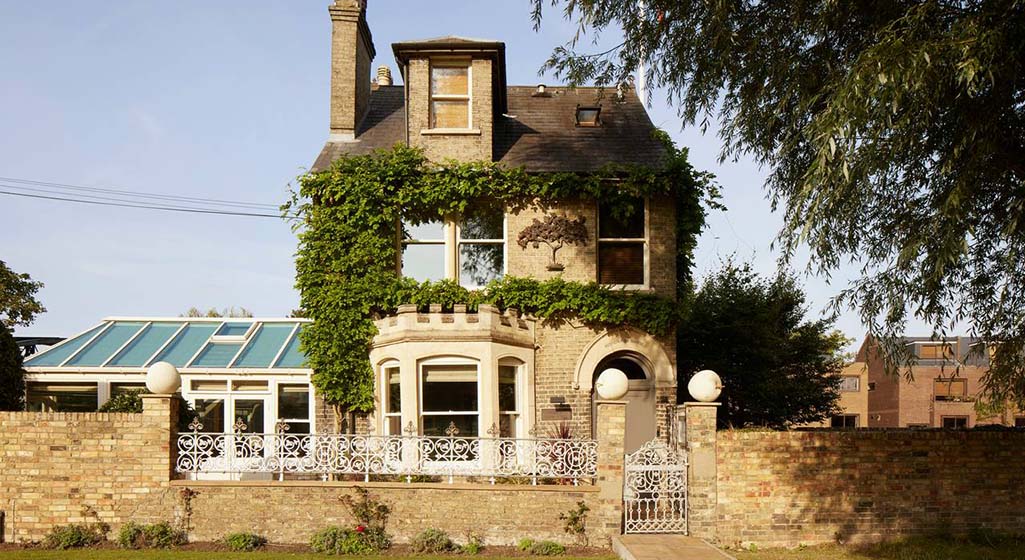 Elevated Dining by the Riverside
For those seeking an upscale dining experience in Cambridge, Midsummer House stands as the pinnacle of culinary excellence. Located along the serene banks of the River Cam, this two-Michelin-starred restaurant offers a tasting menu that takes diners on a transcendent gastronomic journey.
Securing a reservation for dinner at Midsummer House was a stroke of luck, and the experience was nothing short of enchanting. Each course was a masterpiece, meticulously crafted and bursting with flavors that danced on my palate. The tasting menu evolves with the seasons, ensuring that every visit is a unique encounter with the finest ingredients.
One of the evening's highlights was the view from the restaurant's terrace, which overlooks the tranquil River Cam. The combination of impeccable cuisine and the serene ambiance created a dining experience that I will cherish forever.
Pro Tip: Midsummer House is an exclusive dining destination, and reservations are an absolute necessity. Be sure to book well in advance to secure your place.
Aromi – A Slice of Italy in Cambridge
A Taste of Italy on Bene't Street
Cambridge's culinary scene isn't confined to British fare; it also celebrates international flavors, and Aromi is a testament to that diversity. This charming Italian café, situated on Bene't Street, offers an array of mouthwatering pastries, paninis, and authentic Italian gelato.
My visit to Aromi for a quick lunch was a delightful interlude. I was instantly drawn to their selection of freshly baked focaccia sandwiches. My choice was the prosciutto and mozzarella panini, a masterpiece of simplicity and taste. The combination of salty prosciutto, creamy mozzarella, and fragrant basil transported me straight to Italy.
Pro Tip: Aromi is a popular spot for a quick bite or a sweet treat. If you plan to visit during peak hours, be prepared for a short wait.
The Cambridge Chop House – A Tribute to British Traditions
Hearty Classics in a Cozy Setting
The Cambridge Chop House is a quintessential British eatery that celebrates the country's culinary heritage. Located in the heart of the city, this restaurant exudes warmth and rustic charm, with its oak-panelled walls and classic decor.
For dinner, I decided to embrace tradition and ordered the renowned "Chop House Experience." This hearty feast included a succulent sirloin steak cooked to perfection, accompanied by all the trimmings: crispy roast potatoes, seasonal vegetables, and a Yorkshire pudding that was nothing short of legendary. The meal was robust, flavorful, and a true celebration of British cuisine.
Pro Tip: The Cambridge Chop House is a popular choice for traditional British dishes. Booking a table in advance, especially for dinner, is highly recommended.
St. John's Chophouse – A Haven for Steak Enthusiasts
Steakhouse Excellence on Northampton Street
St. John's Chophouse is another Cambridge gem that pays homage to the art of grilling the perfect steak. Situated on Northampton Street, this restaurant offers a diverse menu with a strong emphasis on premium cuts of meat and fresh, locally sourced ingredients.
For my visit, I selected one of their signature steaks, the ribeye, and it was a carnivore's dream come true. Cooked to a flawless medium-rare, the steak was tender and bursting with rich, smoky flavors. The attentive service and cozy ambiance added to the overall dining experience.
Pro Tip: St. John's Chophouse is a favorite among steak enthusiasts. Make a reservation to secure your spot, especially during peak dining hours.
The Millworks – Where Art Meets Cuisine
An Industrial-Chic Dining Experience
The Millworks isn't just a restaurant; it's a multifaceted cultural hub that seamlessly blends art, food, and a vibrant atmosphere. Housed in a converted Victorian mill, this establishment is a testament to Cambridge's commitment to the arts.
My lunch at The Millworks was a sensory delight. The industrial-chic decor, with exposed brick walls and an abundance of natural light, set the stage for a memorable meal. The menu celebrates locally sourced ingredients, and I opted for the roasted beetroot salad with goat's cheese and walnuts. The dish was a harmonious medley of flavors and textures, and the artistic ambiance elevated the experience.
Pro Tip: The Millworks frequently hosts art exhibitions and cultural events. Check their schedule to see if any special events coincide with your visit.
The Free Press – A Pint and a Pasty
Embrace the Charm of a Classic British Pub
No trip to Cambridge is complete without immersing oneself in the quintessential British pub experience, and The Free Press offers just that. Tucked away on Prospect Row, this traditional pub provides a cozy and relaxed setting where you can savor a pint of ale and classic pub fare.
My evening at The Free Press was a warm embrace of British hospitality. The friendly chatter of locals and the comforting aroma of freshly cooked food welcomed me. I ordered a steak and ale pie, a staple of British pub cuisine, and it was a hearty and flavorsome dish that paired perfectly with my pint of cask ale.
Pro Tip: The Free Press is a beloved local pub, so it can get quite busy, especially during peak hours. Arriving early ensures you secure a table.
The Cambridge Gin Laboratory – A Gin Lover's Paradise
Immerse Yourself in the World of Gin
For those with an appreciation for spirits, The Cambridge Gin Laboratory offers a unique experience right in the heart of the city. Located on Green Street, this gin-focused establishment provides visitors with the opportunity to delve into the history and craft of gin-making while savoring a selection of expertly crafted gin cocktails.
My gin-tasting adventure at The Cambridge Gin Laboratory was a revelation. The knowledgeable staff shared insights into the world of gin as I sampled a flight of artisanal gins. Each sip brought forth a symphony of botanical flavors that danced on my palate. It was an educational and delightful experience that added a touch of sophistication to my culinary journey.
Pro Tip: The Cambridge Gin Laboratory offers various tasting experiences, so be sure to choose one that aligns with your preferences. Booking in advance is advisable.
Nanna Mexico – A Fiesta of Flavors
Mexican Street Food in the Heart of Cambridge
For a change of culinary pace, I ventured into international territory at Nanna Mexico. Situated on Petty Cury, this vibrant eatery serves up authentic Mexican street food that's bursting with flavor and freshness.
My selection of tacos at Nanna Mexico was a flavor-packed fiesta. From succulent shredded beef to tangy and spicy chicken, every bite was a celebration of taste sensations. The colorful decor and lively ambiance made it feel like a festive escape to Mexico right in the heart of Cambridge.
Pro Tip: Nanna Mexico is popular for its takeaway options. If you're in a hurry or prefer to enjoy your meal elsewhere, consider grabbing your food to go.
Notes Coffee Roasters & Wine Bar – Where Coffee Meets Wine
A Perfect Blend of Coffee and Wine
For both coffee aficionados and wine enthusiasts, Notes Coffee Roasters & Wine Bar provides a harmonious blend of both worlds. Located on Market Street, this establishment boasts a selection of specialty coffees, artisanal wines, and a menu of delectable dishes.
My mid-afternoon visit to Notes was a coffee lover's dream. The baristas' dedication to their craft was evident as I savored a meticulously brewed flat white. It had the perfect balance of richness and velvety microfoam. The relaxed atmosphere and the option to enjoy a glass of wine later in the day made Notes a versatile choice for various occasions.
Pro Tip: Notes Coffee Roasters & Wine Bar often hosts live music events and wine tastings. Be sure to check their schedule for any upcoming performances or tastings during your visit.
Cambridge Food Park – A Culinary Carnival
Street Food Extravaganza in Cambridge
To experience the vibrant street food scene in Cambridge, a visit to the Cambridge Food Park is a must. Located at various spots throughout the city, this food park brings together a diverse array of food trucks and stalls, each offering a unique culinary adventure.
I stumbled upon the food park during one of my explorations and was thrilled by the lively atmosphere and the tantalizing aromas wafting through the air. From gourmet burgers to authentic Indian curries, the options were as diverse as they were delicious. The food park is the perfect spot for an impromptu meal or a quick snack on the go.
Pro Tip: The Cambridge Food Park's location and vendors may vary, so check their schedule and social media for the latest updates on where and when to find them.
Cotto – Contemporary Italian Cuisine in Cambridge
An Italian Culinary Oasis on East Road
Cotto, located on East Road, is a hidden gem that offers a taste of contemporary Italian cuisine in the heart of Cambridge. This intimate restaurant boasts an extensive menu that combines traditional Italian flavors with a modern twist.
For my dinner at Cotto, I opted for the handmade tagliatelle with wild mushrooms and truffle oil. Each bite was a revelation, with the earthy flavors of the mushrooms beautifully complemented by the luxurious aroma of truffle oil. The attentive
service and cozy ambiance made Cotto a standout dining experience.
Pro Tip: Cotto is a popular choice for both locals and visitors. Booking a table in advance, especially for dinner, is recommended.
Cambridge's culinary scene is a delightful fusion of tradition and innovation, offering a diverse array of flavors to satisfy every palate. Whether you're in search of British classics, international delights, or quirky cafes, this city has it all. As you embark on your gastronomic journey in Cambridge, keep these tips in mind to make the most of your dining experiences:
Reservations: For popular restaurants, especially during peak hours, it's advisable to make reservations in advance to secure your table.
Local Timing: Be mindful of local dining hours, as some restaurants may have specific lunch and dinner service times.
Payment: Most restaurants in Cambridge accept major credit cards, but it's a good idea to carry some cash for smaller establishments or street food vendors.
Tipping: Tipping is customary in Cambridge, and it's common to leave a gratuity of 10-15% of the bill for good service.
Special Diets: If you have dietary restrictions or preferences, don't hesitate to inform the restaurant staff. Many places in Cambridge are accommodating of various dietary needs.
With these tips in mind, embark on your culinary adventure in Cambridge with an open heart and an empty stomach. Whether you're savoring traditional British dishes or exploring international flavors, you're bound to create delicious memories that will linger long after your visit.