I've come to appreciate the excitement of planning a trip, especially when it involves uncovering hidden gems like Cambridge. The heart of your travel experience often starts with securing the perfect flight deal. I'll share my expertise on how to discover top airline deals for your upcoming journey to Cambridge. From booking strategies and fare alerts to airport insights and transportation options, I've got you covered.
Booking Your Flight
Embrace Flexibility
When it comes to finding exceptional airline deals, flexibility can be your best friend. If your travel dates are adaptable, explore platforms that allow you to browse fares for an entire month. This way, you can pinpoint the most budget-friendly days to fly and maximize your savings.
Unlock the Power of Fare Alerts
Fare alerts are a game-changer in the world of travel planning. Numerous websites and apps provide the option to set up fare alerts for specific routes. Once you input your flight preferences and budget, these tools will keep you informed about price drops and exclusive promotions. This enables you to seize the best deals as soon as they become available.
Consider Nearby Airports
While Cambridge itself doesn't have its own international airport, the proximity of other airports can work to your advantage. Stansted Airport (STN) and London Heathrow Airport (LHR) are both conveniently located within reasonable driving distance of Cambridge. Depending on your point of departure and budget, flying into one of these airports and then taking a train or bus to Cambridge might offer substantial cost savings.
Choose Budget Airlines
Stansted Airport serves as a hub for budget airlines, making it an excellent gateway to Cambridge. Airlines like Ryanair and easyJet frequently offer competitive fares, especially when booked in advance. It's important to keep in mind that budget airlines often charge extra fees for services like checked baggage, so be sure to factor in these additional costs when making your fare comparisons.
Leverage Loyalty Miles and Points
If you're a frequent traveler and have accumulated loyalty miles or credit card points, this is the perfect opportunity to put them to good use. Many airlines offer award flights or the option to redeem miles to reduce the cost of your ticket. Keep an eye out for promotions and offers that can maximize your miles or points for this particular trip.
A Guide to Stansted Airport (STN)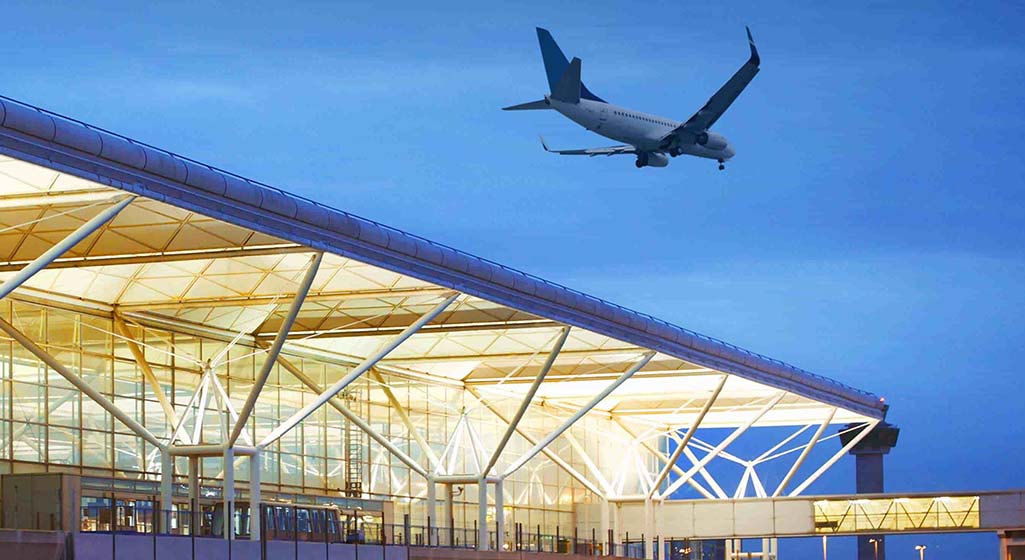 Stansted Airport, situated to the northeast of London, is a major international airport that provides convenient access to Cambridge. Here's what you need to know about flying into Stansted:
Getting from Stansted Airport to Cambridge
Train
The Stansted Express train is a swift and efficient mode of transport to reach Cambridge from the airport. The journey takes approximately 30-40 minutes, and trains operate frequently throughout the day. You can conveniently purchase tickets online, at the station, or through the Stansted Express app. The train station at Stansted Airport is conveniently located within the airport complex, making the transition from the terminal to the train seamless.
Bus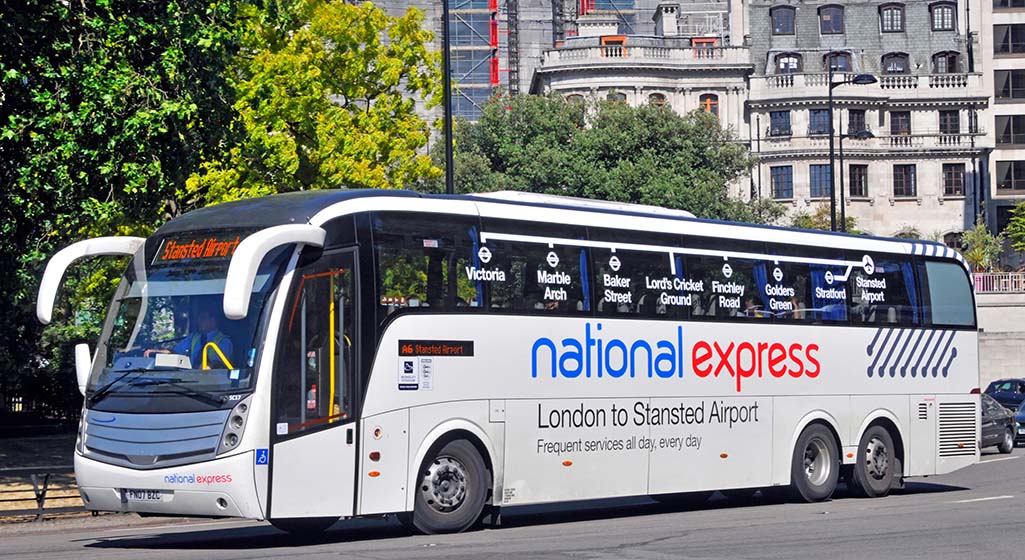 National Express operates coach services connecting Stansted Airport to Cambridge. While the journey may take longer compared to the train, it can be a cost-effective option, particularly if you're traveling with a group or carrying substantial luggage.
Airport Facilities
Stansted Airport offers a wide range of facilities to enhance your overall travel experience:
Shopping Paradise: Explore a variety of shops, including duty-free outlets, fashion boutiques, and tech stores. Whether you're looking for souvenirs or last-minute essentials, the airport has you covered.
Culinary Delights: Indulge in a diverse selection of dining options, ranging from quick bites to sit-down meals. The airport boasts international cuisine as well as traditional British favorites, ensuring you can savor your favorite flavors before or after your flight.
Lounges for Relaxation: If you have a lengthy layover or simply want to unwind before your flight, consider gaining access to one of the airport's lounges. These havens of tranquility offer comfortable seating, refreshments, and a peaceful atmosphere.
Stay Connected: Stay connected to the digital world with complimentary Wi-Fi available throughout the airport. Whether you need to catch up on emails or share your travel adventures on social media, staying connected is hassle-free.
Currency Exchange: Currency exchange desks are readily available if you need to obtain British pounds upon arrival. It's a convenient service to ensure you have local currency for your immediate expenses.
Car Rental Services: If your travel plans extend beyond Cambridge and you wish to explore nearby regions, various car rental companies operate within the airport. Renting a car provides the freedom to embark on spontaneous adventures at your own pace.
Final Tips for a Seamless Journey
Check Visa Requirements: Ensure you're aware of and have fulfilled any necessary visa requirements or travel authorizations well in advance of your trip.
Travel Light: If possible, consider traveling with carry-on luggage only. This not only helps you avoid checked baggage fees but also expedites your airport experience, allowing for smoother transitions.
Arrive Early: Plan to arrive at the airport well ahead of your flight's departure time. This precaution accounts for potential security checks and lines, providing you with peace of mind and reducing the stress of rushing.
Invest in Travel Insurance: Consider purchasing travel insurance to safeguard your travel investment in case of unexpected events or disruptions.
Local Currency: It's advisable to have some local currency on hand upon arrival. While cards are widely accepted, having cash can be advantageous for immediate expenses.
Uncovering the best airline deals for your Cambridge adventure requires a combination of strategic planning, flexibility, and savvy booking tactics. By embracing fare alerts, considering nearby airports, exploring budget airlines, and leveraging loyalty miles, you can secure affordable flights that allow you to allocate more of your budget to experiencing Cambridge's charm. Stansted Airport serves as a convenient point of entry, and with efficient transportation options, your transition from the airport to Cambridge will be seamless. Armed with these valuable insights and tips, you're fully prepared to embark on an unforgettable journey to this captivating English city.