My latest gastronomic journey took me to the stunning city of Anchorage, Alaska, where I embarked on a quest to sample some of the most delectable Alaskan dishes. Anchorage, with its unique blend of indigenous flavors and international influences, proved to be a food lover's paradise.
Arctic Wild: A Fusion of Flavors
My culinary adventure began at "Arctic Wild," a restaurant that epitomizes the diverse flavors of Alaska. Located in the heart of downtown Anchorage, this charming eatery effortlessly blends the state's native ingredients with international culinary techniques.
Signature Dish: King Crab Cakes
I couldn't resist starting my meal with the restaurant's signature dish – King Crab Cakes. The succulent Alaskan king crab, mixed with breadcrumbs and a secret blend of herbs and spices, was expertly pan-fried to golden perfection. The result was a flavorful and hearty appetizer that left me craving for more.
The main course presented me with the choice of Alaska's famed salmon or reindeer tenderloin. Opting for the salmon, I was delighted to find that it was prepared using a unique Alaskan cedar plank cooking method, which imparted a smoky, earthy flavor to the fish. Served with a side of local vegetables and wild rice, it was a meal that celebrated the region's natural bounty.
Local Flavor at Moose's Tooth Pub and Pizzaria
For a change of pace, I ventured to "Moose's Tooth Pub and Pizzaria," a bustling establishment known for its vibrant atmosphere and, you guessed it, delicious pizzas. While pizza may not be the first thing that comes to mind when thinking of Alaskan cuisine, this place was a local favorite.
Signature Dish: The Avalanche Pizza
Moose's Tooth's claim to fame is "The Avalanche" pizza. This towering creation is loaded with generous toppings, including reindeer sausage, king crab, wild mushrooms, and an assortment of cheeses. The first bite was a revelation – the combination of flavors, from the rich and slightly gamey reindeer sausage to the sweet and succulent king crab, was an unforgettable taste of Alaskan comfort food.
The restaurant's lively atmosphere was enhanced by the presence of a brewery right next door, known as "Bear's Tooth Pub." Here, I sampled some of the region's craft beers and ciders, which paired perfectly with the bold flavors of the pizza.
The Sourdough Mining Company: A Taste of Tradition
My culinary journey continued with a visit to "The Sourdough Mining Company," a rustic and cozy restaurant that pays homage to Alaska's Gold Rush era. Nestled in a historic building in downtown Anchorage, the eatery captures the essence of a time when hearty, filling meals were a necessity.
Signature Dish: Sourdough Pancakes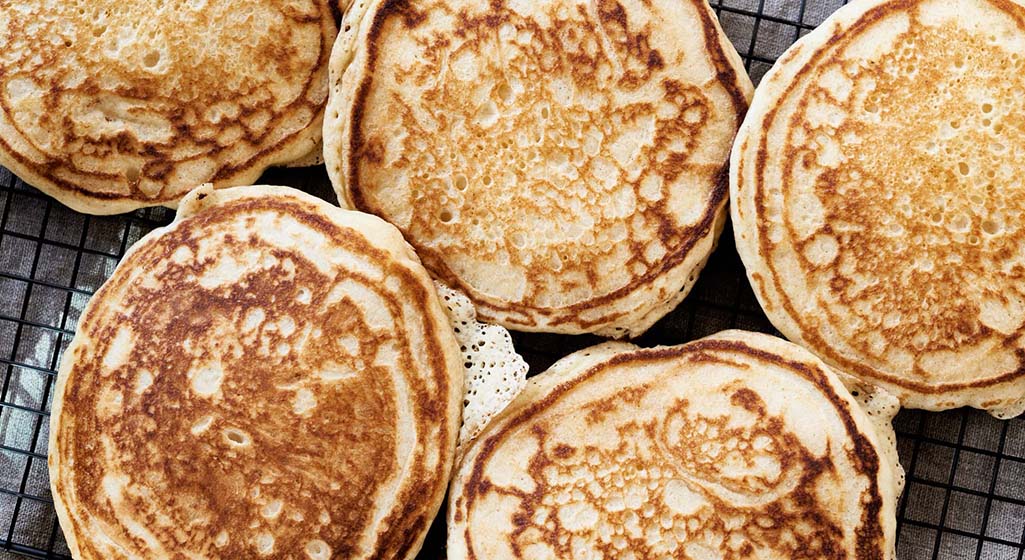 For breakfast, the restaurant's sourdough pancakes were a must-try. These fluffy, slightly tangy pancakes were served with a generous dollop of whipped butter and a side of Alaskan blueberry syrup. The combination was a delightful contrast of flavors – the tartness of the blueberries balanced by the richness of the sourdough pancakes.
While I thoroughly enjoyed the pancakes, I couldn't resist ordering another Alaskan specialty – reindeer sausage. Served with a side of grilled potatoes and eggs, it was a hearty and flavorful breakfast that fueled me for a day of exploring Anchorage's attractions.
Simon and Seaforts: Ocean-to-Table Excellence
To savor the best of Alaskan seafood, I made my way to "Simon and Seaforts," a renowned seafood restaurant located along the Cook Inlet. With its picturesque waterfront setting and a reputation for serving the freshest seafood in town, it was a dining experience I was eagerly looking forward to.
Signature Dish: Alaskan King Crab Legs
The restaurant's signature dish, Alaskan King Crab Legs, was a seafood lover's dream come true. These colossal crab legs were a true testament to the size and quality of the king crab harvested in the frigid waters of Alaska. The sweet, tender meat practically melted in my mouth, and the drawn butter on the side elevated the flavor to perfection.
For a more elaborate experience, I opted for the Alaskan Seafood Trio, which featured a combination of king crab, salmon, and halibut, each prepared in a different style. The salmon, in particular, was a revelation – perfectly grilled with a smoky crust and a succulent interior. It was a feast fit for a seafood connoisseur.
Jens' Restaurant: A Homely Experience
My culinary journey in Anchorage concluded at "Jens' Restaurant," a cozy, family-run establishment that offered a warm and homely dining experience. Tucked away from the bustling city center, this hidden gem was a delightful find.
Signature Dish: Halibut Cheeks
The highlight of my meal at Jens' was the Halibut Cheeks, a dish that showcased the exquisite taste and delicate texture of this Alaskan fish. Sautéed to golden perfection and served with a lemon-butter sauce, it was a revelation in simplicity and flavor. The dish truly highlighted the quality of Alaskan seafood.
One of the unique aspects of Jens' Restaurant was the opportunity to interact with the owners and chefs, who shared stories of their culinary journey in Alaska. Their passion for using locally sourced ingredients and creating a warm, welcoming atmosphere added an extra layer of charm to the dining experience.
Snow City Cafe: Breakfast Bliss
For a delightful breakfast experience, "Snow City Cafe" is the go-to spot in Anchorage. This charming cafe is known for its hearty breakfasts and cozy ambiance.
Signature Dish: Eggs Benedict
The Eggs Benedict at Snow City Cafe was a revelation. The dish featured perfectly poached eggs, Alaskan smoked salmon, and a creamy hollandaise sauce, all served on a toasted English muffin. The combination of flavors and textures made for a truly indulgent breakfast.
The cafe's popularity means it can get quite busy, so be prepared to wait for a table. However, the friendly service and the delicious breakfast options make it well worth the visit.
Haute Quarter Grill: Culinary Elegance
Another culinary gem in Anchorage that deserves a special mention is the "Haute Quarter Grill." This restaurant is known for its upscale dining experience and a fusion of French and Alaskan cuisine.
Signature Dish: Alaskan Bouillabaisse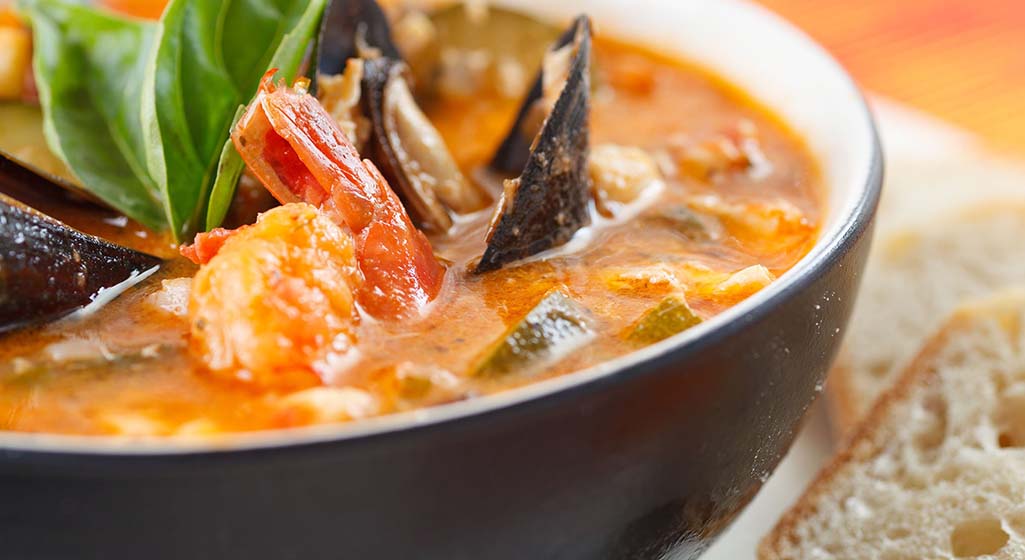 The Alaskan Bouillabaisse at Haute Quarter Grill was a work of culinary art. A rich and flavorful seafood stew, it featured Alaskan king crab, jumbo prawns, and fresh salmon, all simmered in a fragrant saffron-tomato broth. The dish was both a visual delight and a taste sensation, with the flavors of the ocean coming to life in each spoonful.
Located in the heart of downtown Anchorage, this restaurant offers an elegant atmosphere, making it an excellent choice for a special evening. The attentive staff and sommelier-recommended wine pairings added to the overall dining experience.
Orso: A Taste of Elegance
"Orso," an elegant and upscale restaurant located in downtown Anchorage, was a delightful find for those seeking a touch of sophistication in their dining experience.
Signature Dish: Alaskan King Crab Risotto
Orso's Alaskan King Crab Risotto was a culinary masterpiece that highlighted the restaurant's commitment to quality and innovation. The creamy risotto, infused with the sweet and succulent Alaskan king crab, was a symphony of flavors and textures. The dish was further elevated with a drizzle of truffle oil and a garnish of fresh herbs. Each bite was a revelation, and I couldn't help but savor every mouthful.
The restaurant's ambiance was equally inviting, with its dimly lit dining room, stylish decor, and attentive service. It's an excellent choice for a special occasion or a romantic evening.
Tommy's Burger Stop: Gourmet Burgers with a Local Twist
For a more casual dining experience that doesn't compromise on flavor, "Tommy's Burger Stop" is a must-visit. This local gem is known for its mouthwatering gourmet burgers and creative menu.
Signature Dish: The Alaskan Burger
Tommy's Alaskan Burger was a true indulgence for burger enthusiasts. This creation featured a juicy, perfectly cooked burger patty topped with Alaskan king crab, crispy bacon, and a rich garlic aioli. The flavors were a harmonious blend of savory and creamy, with the sweetness of the crab adding a unique twist to the classic burger. Served with a side of seasoned waffle fries, it was a satisfying meal that left me craving another visit.
The restaurant's laid-back atmosphere and friendly staff make it a great choice for a relaxed lunch or dinner. The menu also includes vegetarian and vegan options, ensuring there's something for everyone.
Anchorage, Alaska, exceeded my expectations as a food destination. From indigenous flavors to international influences, the city's restaurants showcased a diverse culinary landscape. Each meal was a unique experience that allowed me to taste the rich natural bounty of the region.
As I reflect on my culinary odyssey in Anchorage, I'm reminded of the city's commitment to celebrating its food culture. Anchorage is not just a place for outdoor adventures but a destination where food enthusiasts can indulge in a delightful journey of flavors, from fresh seafood to reindeer specialties. If you're planning a visit to this Alaskan gem, be sure to explore its culinary treasures – they are a feast for the senses and a testament to the rich gastronomic heritage of the Last Frontier. Anchorage's culinary scene is an adventure in itself, and I'm already looking forward to my next visit to explore more of the city's culinary treasures.