Alaska, often referred to as the "Last Frontier," is a land of breathtaking landscapes, untamed wilderness, and a unique blend of cultures. Anchorage, the largest city in the state, serves as the primary gateway for travelers eager to explore this extraordinary destination. I had the pleasure of visiting Anchorage, and I'm excited to share my first-hand experience and insights on booking flights, comparing airlines, and making the most of your trip to the final frontier.
Planning Your Alaskan Adventure: Early Booking is Key
Booking a flight to Anchorage is not just a step in your journey; it's an adventure in itself. Anchorage is a highly sought-after destination, especially during the summer when tourists are eager to experience its unique charms. To ensure a smooth booking experience and secure the best deals, here are some valuable tips:
Plan Ahead for Peak Seasons
Anchorage experiences peak travel seasons, primarily in the summer when visitors from around the world flock to the city. To ensure you get the best fares and flight options, it's wise to plan your trip well in advance. This proactive approach also opens the door to promotional offers and discounts that might be available.
Flexibility is Your Friend
If you have the flexibility to adjust your travel dates, you can unlock substantial savings. Experiment with different departure and return dates to find the most budget-friendly options. Sometimes, just a day or two can make a significant difference in ticket prices.
Harness the Power of Comparison Tools
Make use of trustworthy flight comparison websites and mobile apps. These tools make it easy to compare fares across various airlines and booking platforms, streamlining the process of finding the best deals and special offers.
Embrace Layovers for Savings and Adventure
While the convenience of non-stop flights is undeniable, consider embracing the potential of connecting flights, as they often come with attractive cost savings and even opportunities for adventure. Here's why you should keep layovers on your radar when booking flights:
Budget-Friendly Travel: Connecting flights typically come with lower price tags. Airlines may offer competitive fares for travelers willing to make a stop en route to their final destination. This can be especially advantageous if you're flexible with your travel plans.
Exploration Opportunity: Layovers can provide an excellent chance to explore a new city or region, even if it's just for a few hours. Many airports are located near major cities, making it easy to venture out and discover new sights, cuisine, or experiences. Consider it a mini-adventure within your larger journey.
Long Layovers Can Be Fun: If you have an extended layover, consider it an opportunity to enjoy the amenities and services at the connecting airport. Many international airports offer shopping, dining, and relaxation options that can turn a layover into a relaxing and enjoyable part of your trip.
Adjust Your Schedule: When you embrace layovers, you may have more flexibility in your travel schedule. Adjusting your departure and arrival times can lead to significant cost savings. Be open to tweaking your plans to make the most of this cost-effective option.
Multi-Destination Travel: If you've ever dreamt of exploring multiple destinations in a single trip, layovers can help you achieve this. You can plan your itinerary to include short stays in connecting cities, creating a unique and enriching travel experience.
By considering layovers as part of your travel strategy, you can not only save money but also add an element of adventure and exploration to your journey. It's a win-win approach for savvy travelers seeking both affordability and exciting travel experiences.
The Airlines of Anchorage: A Comparative Perspective
Anchorage is serviced by several airlines, but three major carriers dominate the market. Let's explore these airlines from a traveler's viewpoint, emphasizing their unique features and overall passenger experience.
Alaska Airlines: The Soul of Alaska's Skies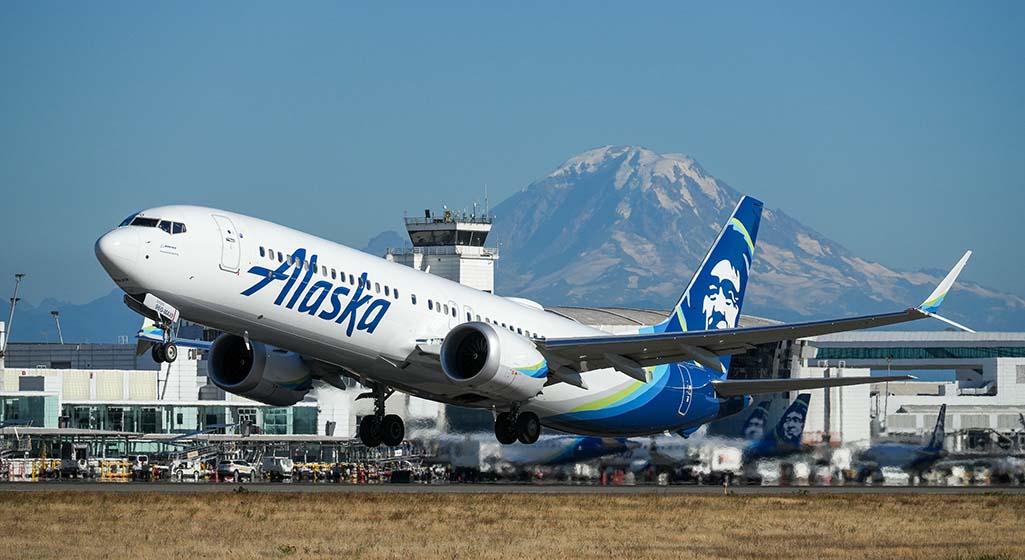 As the name suggests, Alaska Airlines is deeply rooted in the Alaskan aviation industry. Based in Seattle, it plays a pivotal role in connecting Anchorage to the rest of the state and the world. Let's take a closer look at the Alaska Airlines experience:
Frequency of Flights: Alaska Airlines offers a plethora of daily flights to Anchorage from various U.S. cities, particularly from major hubs like Seattle and Portland. The extensive flight schedule makes it easy to find a departure time that suits your plans.
In-Flight Amenities: Complimentary snacks and soft drinks are provided on most Alaska Airlines flights, even in the economy class. The in-flight entertainment options are extensive, and for those who need to stay connected, Wi-Fi is available for purchase.
Baggage Policies: The airline adheres to fairly standard baggage policies. Most fares include the first checked bag, though additional bags and items exceeding size and weight limits may incur extra fees.
Alaska Mileage Plan: For frequent flyers, the Alaska Mileage Plan loyalty program is a worthy consideration. Accumulate miles that can be redeemed for future flights and upgrades, turning your journeys into rewarding experiences.
Delta Air Lines: Anchorage's Global Connection
Delta Air Lines, one of the world's largest airlines, offers an extensive web of flights connecting to Anchorage. If you're departing from a city with a major airport, you'll likely find Delta as a key player in your travel plans. Here's what you can anticipate:
Global Connectivity: Delta provides seamless connections to Anchorage from a range of international destinations through its major hubs, such as Minneapolis and Seattle. This makes it an appealing choice for international travelers.
In-Flight Entertainment: Delta boasts an impressive selection of in-flight entertainment, including complimentary access to a library of movies, TV shows, and music. Depending on the aircraft, you might enjoy seatback screens or the convenience of streaming on your personal devices.
Baggage Policies: Delta aligns with the industry standards for baggage. Most fare types include the first checked bag, and fees apply for additional bags or oversized items.
SkyMiles Program: Frequent travelers can enroll in Delta's SkyMiles program to earn miles for future travel and enjoy benefits like priority boarding and lounge access, enhancing the overall travel experience.
United Airlines: A Bridge to the World via Anchorage
United Airlines, with its vast route network, offers an important conduit to Anchorage. Here are the key elements of the United Airlines experience:
International Gateway: United Airlines facilitates flights to Anchorage from multiple international destinations, making it an attractive option for those traveling from abroad.
Entertainment Onboard: United provides an array of in-flight entertainment options, including complimentary access to a library of movies, TV shows, and music. Some aircraft are equipped with seatback screens, while others offer streaming to your personal devices.
Baggage Rules: United Airlines' baggage policies are in line with industry standards. Most fares include the first checked bag, and fees apply for additional bags or items that surpass size and weight restrictions.
MileagePlus Program: Frequent flyers can engage with United's MileagePlus program, which enables travelers to accumulate miles for future flights and enjoy benefits such as priority boarding and lounge access.
While these three airlines are the primary carriers serving Anchorage, it's worth noting that various other airlines also provide flights to the city. Thus, it's prudent to explore all available options to find the most suitable flights for your journey.
Ted Stevens Anchorage International Airport: A Traveler's Perspective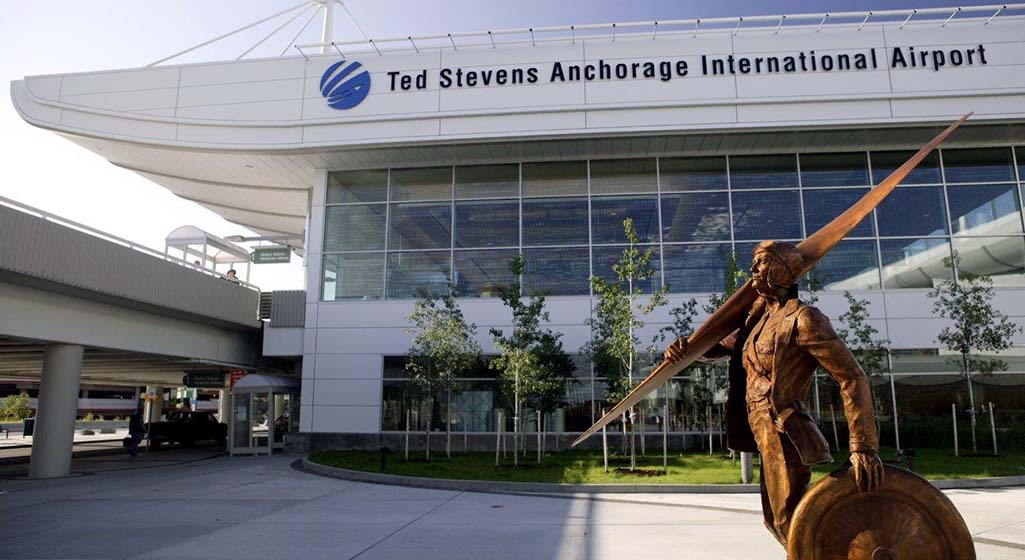 Once your flight to Anchorage touches down, you'll find yourself at Ted Stevens Anchorage International Airport (ANC), a key transportation hub for the state of Alaska. Let's take a detailed look at what to expect when you arrive at ANC:
Airport Layout: Ted Stevens Anchorage International Airport comprises two terminals – the North Terminal and the South Terminal. The North Terminal predominantly caters to domestic flights, while the South Terminal is geared towards international arrivals and departures. The two terminals are connected by a shuttle service that operates around the clock.
Ground Transportation: The airport offers an array of ground transportation options, including rental cars, taxis, shuttle services, and public buses. Car rental agencies are available at the airport, allowing you to pick up a vehicle conveniently upon arrival.
Dining and Shopping: ANC ensures you won't go hungry during your travels. The airport boasts a wide range of dining options, from quick bites to sit-down restaurants. These establishments serve Alaskan specialties and international cuisine. Additionally, numerous shops are scattered throughout the airport, offering opportunities to purchase local souvenirs and essential travel items.
Services and Amenities: Free Wi-Fi is available throughout the terminals, ensuring you can stay connected with ease. If you require refreshment, shower facilities are accessible in both terminals. ANC also features a children's play area, making it a family-friendly destination.
Nearby Hotels: A selection of hotels is situated in proximity to the airport, which proves convenient if you have a lengthy layover or an early departure. Many of these hotels offer complimentary shuttle services to and from the terminals, simplifying your journey.
Aurora Borealis Viewing: If you're fortunate enough to visit Anchorage during the northern lights season, the airport provides an Aurora Viewing Area equipped with heated shelters. Here, you can witness the breathtaking natural spectacle of the Aurora Borealis in comfort.
Anchorage, Alaska, is a destination that promises a unique and unforgettable travel experience. From its awe-inspiring natural beauty to its rich cultural heritage, this city offers a wealth of exploration opportunities. Booking your flight to the Last Frontier is the initial step in a remarkable journey.
As you prepare to embark on your adventure, remember to book your flight early, explore the benefits and features offered by various airlines, and make the most of your time at Ted Stevens Anchorage International Airport. With the right preparation and a spirit of adventure, you're poised to enjoy an exceptional voyage in Anchorage, Alaska – your gateway to the Last Frontier.