Nashville, the capital of Tennessee, is celebrated for its lively music scene, but it's not just the melodies that will leave you singing its praises. I've explored the culinary offerings of countless destinations, and Nashville has truly left a mark on my taste buds. I invite you to join me on a delectable journey through the heart of this vibrant city, where Southern comfort food, unique flavors, and a hint of international influence blend to create an extraordinary culinary experience.
Hot Chicken: A Fiery Delight
Our culinary adventure starts with a dish that Nashville is most famous for—Hot Chicken. While there are several places that claim to serve the best Hot Chicken in the city, Hattie B's Hot Chicken is where I had my first taste of this spicy sensation.
Hattie B's offers a range of spice levels, from "Southern" (no heat) to "Shut the Cluck Up!!!" (extremely spicy). I opted for "Hot," and let me tell you, it brought tears to my eyes in the best way possible. The crispy, fiery chicken, served with pickles and white bread, was a flavor explosion. The heat was balanced by the sweet and tangy pickles, creating an irresistible combination. Hattie B's also offers Southern sides like collard greens, pimento mac and cheese, and black-eyed pea salad that perfectly complement the star of the show.
Be prepared for a line at Hattie B's, especially during peak dining hours, but trust me, the wait is worth it. To save time, you can check their website for the current wait times and even place your order online.
Barbecue Bliss at Martin's Bar-B-Que Joint
If there's one thing you can't miss in Nashville, it's the barbecue. Martin's Bar-B-Que Joint is a carnivore's paradise, and I could hardly contain my excitement when I stepped through its doors.
Nashville's barbecue tradition is a blend of regional styles, drawing inspiration from Texas, the Carolinas, and Memphis. Martin's pays homage to this fusion by offering a variety of meats like brisket, pulled pork, ribs, and turkey, alongside an impressive array of sides and sauces.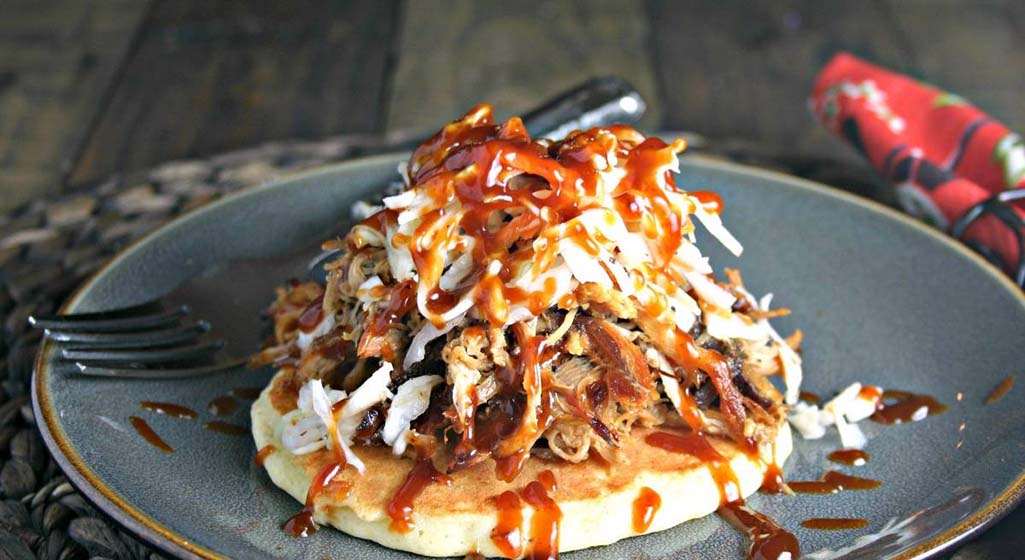 I ordered a plate of the Redneck Tacos, which featured pulled pork, slaw, and barbecue sauce sandwiched between two cornbread hoe cakes. The combination of the tender, smoky meat with the sweetness of the cornbread and the crunch of the slaw was a revelation. And don't forget to explore their sauce bar with a selection of regional sauces, from sweet and tangy to fiery hot.
The atmosphere at Martin's is casual, and it's a great place for groups and families. They have several locations in Nashville, so you can find one that's convenient for you.
Dive into Meat and Three at Arnold's Country Kitchen
Meat and Three is a quintessential Southern dining experience, and Arnold's Country Kitchen is the place to indulge in it. This family-owned restaurant has been serving up classic Southern comfort food for decades.
The concept is simple: you choose a meat, and then you select three side dishes to accompany it. The options are numerous, and they rotate daily. On my visit, I went for the fried chicken, creamy mac and cheese, turnip greens, mashed potatoes with gravy, and cornbread. It was like a hearty, home-cooked meal that filled me with warmth and nostalgia.
Arnold's is no-frills and focuses on quality food. Don't be discouraged by the line; it moves quickly, and the wait is part of the experience. Just make sure you bring cash because Arnold's doesn't accept credit cards.
Global Flavors at The Pharmacy Burger Parlor & Beer Garden
This German-inspired restaurant serves up some of the best burgers in Nashville. The Bratwurst Burger, a delightful blend of a bratwurst patty, sauerkraut, Swiss cheese, and beer mustard, was a revelation for my taste buds. Pair it with a side of sweet potato fries, and you'll be in burger heaven.
The atmosphere at The Pharmacy is unique and inviting, with its beer garden providing a perfect backdrop for an afternoon meal. If you're a fan of craft beer, you're in for a treat with their extensive selection.
Reservations are not accepted at The Pharmacy, so be prepared for a potential wait, especially during peak hours. But trust me, the food and atmosphere make it well worth your time.
Southern Delight at Loveless Café
Nestled in the rolling hills southwest of Nashville, Loveless Café is a legendary establishment known for its Southern comfort food. It's a bit of a drive from downtown Nashville, but the journey is worth it for a true taste of Tennessee.
One of their most famous dishes is the Loveless Country Ham. Served with red-eye gravy, it's a salty and savory delight that's a true Southern classic. The thinly sliced ham is perfectly cooked and pairs beautifully with the slightly bitter red-eye gravy.
Don't miss their biscuits, which have achieved legendary status. They are light, fluffy, and perfect for soaking up the rich, flavorful gravies. You can also indulge in other Southern favorites like fried chicken, catfish, and homemade preserves.
The Loveless Café is more than just a restaurant; it's an experience. The rustic, Southern ambiance, complete with rocking chairs on the porch, creates a charming and cozy atmosphere.
Delectable Desserts at Goo Goo Clusters
No meal is complete without dessert, and Nashville has a sweet treat that's as iconic as its music scene—the Goo Goo Cluster. These delectable confections are a must-try for anyone with a sweet tooth.
Goo Goo Clusters are a delightful combination of milk chocolate, caramel, peanuts, and marshmallow nougat. They've been a Southern staple for over a century, and you can find them at various locations throughout the city. Whether you're enjoying one as a snack or bringing a box home as a souvenir, Goo Goo Clusters are a taste of nostalgia and a truly indulgent experience.
Biscuit Love: Where Brunch Dreams Come True
When it comes to a perfect brunch experience in Nashville, Biscuit Love is the place to be. This charming eatery is where I found myself on a sunny Sunday morning, and it was nothing short of delightful.
Located in the heart of the Gulch neighborhood, Biscuit Love is a popular spot that draws both locals and tourists. The star of their menu is undoubtedly the Bonuts, a playful fusion of biscuits and donuts. These golden, crispy-on-the-outside, soft-on-the-inside delights are served with lemon mascarpone and blueberry compote, creating a heavenly blend of flavors. The moment you take your first bite, you'll understand why they're legendary.
Apart from the Bonuts, Biscuit Love offers a variety of biscuit sandwiches and Southern classics. I couldn't resist trying their "East Nasty" – a fried chicken biscuit topped with aged cheddar and sausage gravy. The flavors melded together beautifully, and every bite was an indulgence.
The atmosphere at Biscuit Love is casual and cozy, and the staff is incredibly friendly. It's a popular spot, so be prepared to wait during peak hours. But the wait is worth it, and you can even sip on a cup of locally roasted coffee while you do.
Husk: Celebrating Southern Ingredients
If you're looking for a more upscale and modern take on Southern cuisine, Husk is the place to indulge in the flavors of the South. Located in a charming historic home in the Rutledge Hill neighborhood, Husk is known for its commitment to using locally sourced, seasonal ingredients.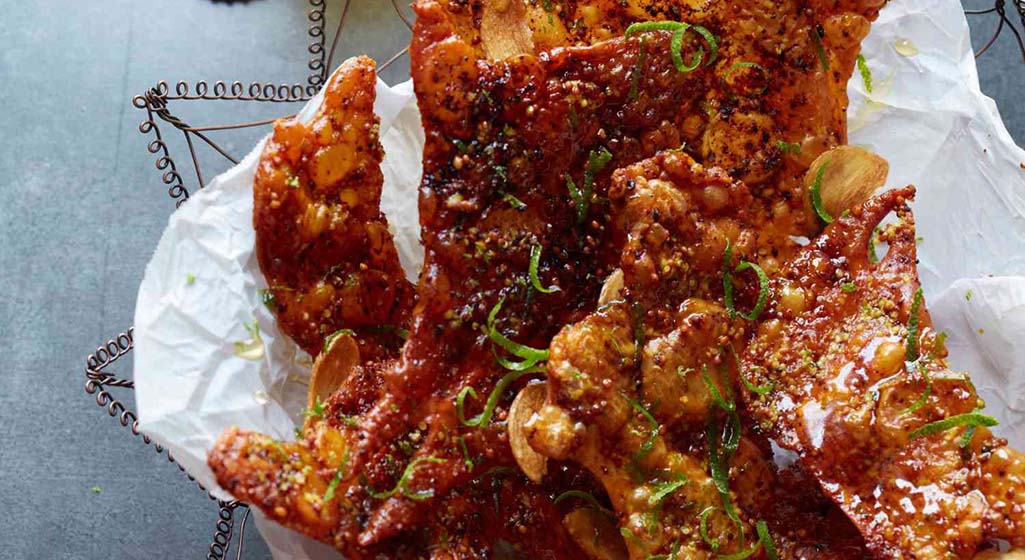 One of their signature dishes that I couldn't resist trying was the Fried Chicken Skins. These crispy, golden skins are served with pimento cheese and hot sauce, creating a delightful contrast of textures and flavors. It was an innovative twist on a classic Southern ingredient.
Husk's menu changes daily, depending on what's fresh and in-season, so you're in for a culinary adventure each time you visit. The staff is knowledgeable and can guide you through the menu, helping you discover new and exciting flavors.
The ambiance at Husk is refined and elegant, making it a perfect choice for a special evening out. It's advisable to make reservations in advance, as it's a popular spot and can get quite busy.
Two Ten Jack: An Izakaya Experience
For a unique dining experience in Nashville, Two Ten Jack offers a journey into the world of Japanese izakayas. This modern izakaya is located in the trendy East Nashville neighborhood and brings a blend of traditional Japanese flavors with a contemporary twist.
One of the standout dishes I tried at Two Ten Jack was the Ramen. The Tonkotsu Ramen, in particular, was a comforting and rich bowl of noodles in a creamy pork broth, topped with pork belly, scallions, and a soft-boiled egg. The combination of flavors and textures was exquisite.
In addition to ramen, Two Ten Jack offers a variety of small plates, sushi, and yakitori (grilled skewers). The selection of Japanese whiskey and craft cocktails adds to the experience. The ambiance is relaxed, and the space is designed to resemble a traditional izakaya.
While it's not the typical Nashville cuisine, Two Ten Jack's innovative approach to Japanese flavors offers a refreshing alternative for those looking to diversify their palate. It's a great spot for sharing dishes with friends and exploring a different culinary tradition.
Dining Tips
Nashville's food scene is a diverse tapestry of flavors that will captivate your taste buds and leave you craving for more. To make the most of your culinary adventure, here are a few dining tips:
Plan Ahead: Some of the most popular restaurants, like Hattie B's and Martin's Bar-B-Que Joint, can have long wait times. Check their websites for current wait times and consider making reservations where possible.
Cash is King: While many places in Nashville accept cards, it's always a good idea to have some cash on hand, especially at smaller, local eateries.
Share and Explore: Nashville is a city that loves to share food. Consider ordering several dishes to share with your dining companions so you can try a wider variety of flavors.
Be Open to Spice: Nashville's Hot Chicken can be incredibly spicy. If you're not a fan of heat, opt for a milder level of spiciness.
Embrace Local Flavors: When dining in Nashville, embrace the local flavors and indulge in Southern classics. You can find international cuisines in the city, but it's the Southern dishes that truly shine.
From Hot Chicken to barbecue, from meat and three to global flavors, and from traditional classics at Loveless Café to sweet treats like Goo Goo Clusters, this city has a plate for every palate. So, whether you're a music enthusiast or a food lover, make sure to savor the diverse and delectable food of Nashville. Your taste buds will thank you for the unforgettable journey.