Your journey to this picturesque country wouldn't be complete without finding the perfect abode to call your home away from home. Join me as we dive into a world of diverse accommodations, from cozy chalets nestled in the Alps to luxurious resorts that cater to your every whim. Get ready to discover your dream lodging that will elevate your Swiss escapade to new heights!
Alpine Charm: Rustic Chalets in Zermatt
Immerse yourself in the authentic Swiss mountain experience by booking a cozy chalet in Zermatt. Wake up to breathtaking views of the Matterhorn and relish the warmth of a traditional chalet ambiance. Booking platforms like Airbnb or HomeAway offer a range of chalet options to choose from. The winter months are particularly popular for skiing enthusiasts, while summer beckons with hiking trails and outdoor adventures.
Lakeside Elegance: Montreux's Grand Hotels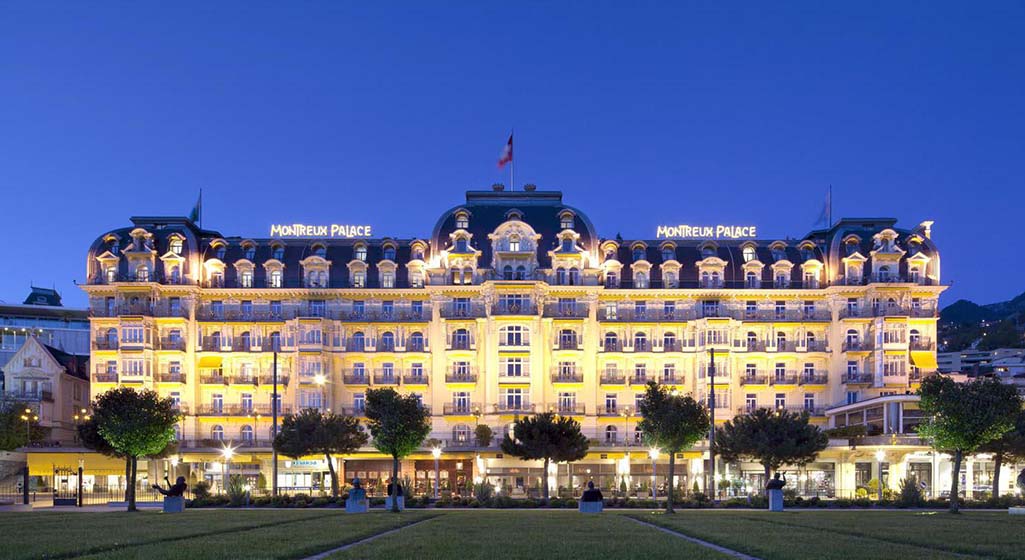 For a touch of lakeside luxury, consider Montreux's grand hotels. The Fairmont Le Montreux Palace offers opulence and stunning Lake Geneva vistas. The iconic Montreux Palace Hotel is another exquisite choice. Booking directly through the hotels' websites often yields special offers and packages. Stroll along the lakeside promenade, visit Chillon Castle, and enjoy the Montreux Jazz Festival during summer.
Urban Chic: Zurich's Boutique Hotels
Zurich offers an array of boutique hotels that seamlessly blend modern comfort with Swiss sophistication. Consider Hotel Widder or Marktgasse Hotel for a unique stay. Popular booking platforms such as Booking.com or Expedia make reserving a breeze. Explore Zurich's Old Town, visit the Kunsthaus Zurich for art lovers, and take a boat cruise on Lake Zurich for a well-rounded experience.
Mountain Retreat: Grindelwald's Alpine Resorts
Nestled amidst the majestic Bernese Alps, Grindelwald boasts stunning alpine resorts like Hotel Belvedere and Romantik Hotel Schweizerhof. Many resorts have their own booking portals where you can find packages tailored to your preferences. Explore the Jungfrau region, take the Jungfraujoch railway to the "Top of Europe," and indulge in outdoor activities like hiking and skiing.
Wellness Haven: Engadin's Spa Retreats
If relaxation is your goal, Engadin's spa retreats like Badrutt's Palace Hotel or Kulm Hotel St. Moritz offer rejuvenating experiences. Utilize the hotels' websites to discover wellness packages and offers. Besides pampering, explore the Engadin Valley's natural beauty, visit St. Moritz's museums, and take the Glacier Express train for a scenic journey.
Booking Your Dream Accommodation: Tips and Tricks
When booking, consider the time of year you're visiting. Ski resorts are popular in winter, while summer offers a range of outdoor activities. Directly booking through the hotel's official website often provides better rates and additional perks. Research the hotel's amenities and location to ensure it aligns with your travel plans.
Exploring Your Surroundings: Local Adventures Await
Craft an itinerary that includes nearby attractions. Whether it's enjoying the stunning vistas, indulging in local cuisine, or venturing on guided tours, Switzerland offers a plethora of experiences. Many hotels provide concierge services to help plan your excursions and make the most of your stay.
Your Swiss adventure awaits, and your accommodation choice is the key to unlocking a truly unforgettable experience. Whether you're drawn to the rustic charm of alpine chalets or the refined elegance of lakeside resorts, Switzerland's diverse lodging options will cater to your every desire.