When setting out on an adventure to the illustrious and intellectually vibrant city of Oxford, one of the crucial decisions you'll have to make is where to lay your head at night. Fortunately, Oxford offers a diverse range of accommodation options, catering to various budgets and preferences.I've had the pleasure of immersing myself in this captivating city, and I'm excited to share my personal hotel recommendations that will ensure your stay in Oxford is not only comfortable but also memorable.
A Luxurious Sojourn
1. The Randolph Hotel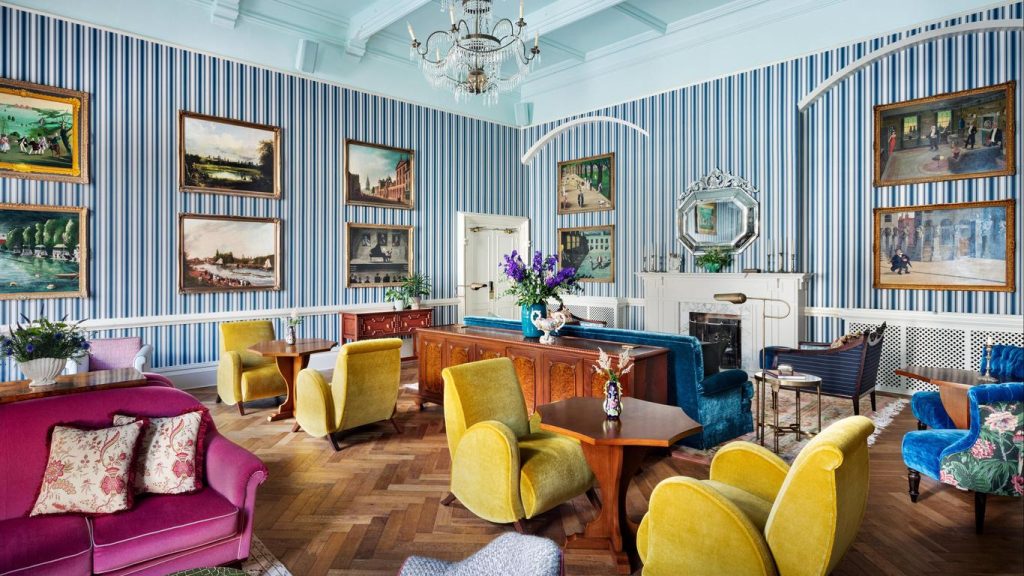 Location: Beaumont Street, Oxford
I've had the privilege of staying in some remarkable hotels around the world, but The Randolph Hotel in Oxford is truly exceptional. Established in 1864, this iconic hotel embodies timeless elegance and sophistication. Its central location places you within mere steps of Oxford's most celebrated landmarks, including the Ashmolean Museum and the Bodleian Library.
Why I Recommend The Randolph:
Sumptuous Accommodation: The rooms and suites at The Randolph are a harmonious blend of modern luxury and classic charm. Gazing out of my window onto the city's spires was nothing short of enchanting.
Culinary Excellence: The Morse Bar is renowned for its cocktails, and the Acanthus Restaurant serves delectable British cuisine that left me wanting more.
Indulgent Spa: The spa offers a sanctuary for relaxation, complete with an indoor pool and a range of rejuvenating treatments.
2. Old Parsonage Hotel
Location: Banbury Road, Oxford
The Old Parsonage Hotel is an embodiment of the quintessential Oxford experience, set against a picturesque backdrop. This boutique hotel, housed in a 17th-century building, seamlessly marries historic charm with modern comforts. Nestled in the leafy north of the city, it provides a peaceful haven while still offering easy access to Oxford's attractions.
Why I Recommend Old Parsonage Hotel:
Charming Roomscapes: Each room boasts unique design elements that seamlessly blend classic and contemporary aesthetics.
Garden Gastronomy: The Parsonage Grill serves an array of mouthwatering dishes from British and European cuisines, and dining in the walled garden is a delightful experience.
Embracing History: The rich history of the hotel is palpable throughout, from the oak-panelled library to the original fireplaces that whisper tales of days gone by.
Mid-Range Comfort
3. Malmaison Oxford
Location: Oxford Castle, Oxford
Nestled within the historical confines of Oxford Castle, the Malmaison Oxford offers a unique and stylish retreat. This boutique hotel seamlessly combines contemporary design with elements of the castle's rich heritage. It's conveniently located in proximity to popular attractions such as the Ashmolean Museum and the Bodleian Library.
Why I Recommend Malmaison Oxford:
Castle Ambiance: Staying within a converted castle is an experience in itself, with original features that transport you back in time.
Quirky Rooms: Each room exudes character, making your stay feel personalized and special.
Brasserie Brilliance: The Malmaison Brasserie serves up delectable dishes in a relaxed, inviting setting.
4. Mercure Oxford Eastgate Hotel
Location: High Street, Oxford
The Mercure Oxford Eastgate Hotel enjoys a prime location right on High Street, a stone's throw away from the iconic Carfax Tower and many of Oxford's renowned colleges. This comfortable and well-appointed hotel offers a convenient base for exploring the city's historical treasures.
Why I Recommend Mercure Oxford Eastgate Hotel:
City Center Convenience: You're situated right in the heart of Oxford's historic center, with shops, restaurants, and attractions right at your doorstep.
Contemporary Comfort: The hotel's rooms offer modern amenities and plenty of space to unwind after a day of exploration.
Dining Delights: The High Street Bar & Lounge provides a range of drinks and light meals, and the breakfast spread is a delightful way to start your day.
Budget-Friendly Picks
5. Travelodge Oxford Peartree Hotel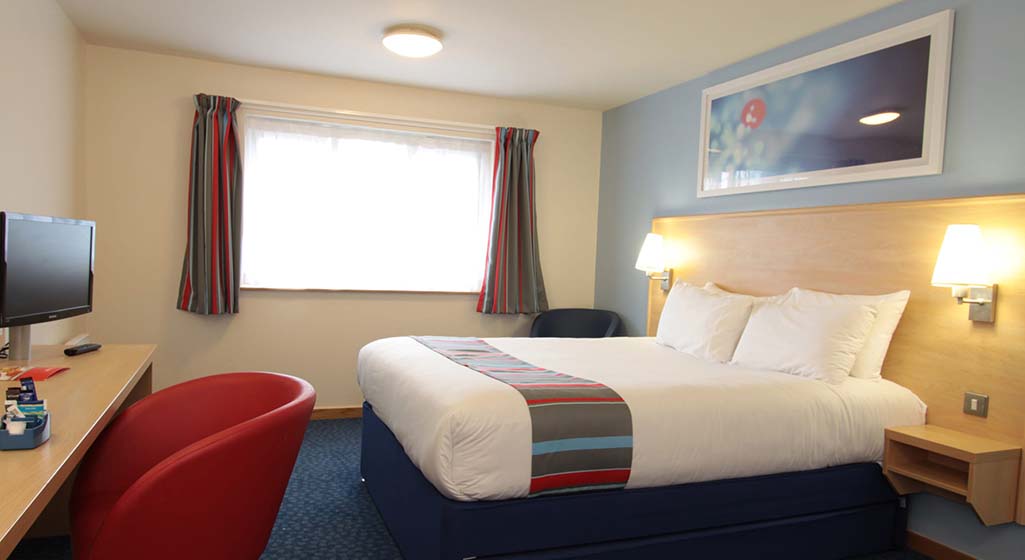 Location: Peartree Roundabout, Woodstock Road, Oxford
For travelers mindful of their budgets, the Travelodge Oxford Peartree Hotel offers an affordable and comfortable option, just a short drive away from the city center. While it may not place you right in the heart of Oxford, it provides excellent value for your money.
Why I Recommend Travelodge Oxford Peartree Hotel:
Affordability: The rates at this Travelodge won't strain your wallet, allowing you to allocate your budget towards exploring Oxford's attractions.
Ample Parking: The convenience of on-site parking is a definite plus for guests traveling by car.
Easy Access: Situated just off the A34, the hotel provides straightforward access to Oxford and its surrounding areas.
6.Central Backpackers
Location: Hythe Bridge Street, Oxford
For the most budget-conscious travelers, Central Backpackers offers an engaging and communal atmosphere. Located near the train station, it's a convenient base for exploring the city's attractions, ideal for solo travelers and backpackers.
Why I Recommend Central Backpackers:
Economical Dorms: The shared dormitory rooms, complete with bunk beds, offer budget-friendly prices.
Sociable Vibes: The hostel frequently hosts events and activities, fostering a friendly and communal atmosphere.
Kitchen Facilities: A communal kitchen is available for guests who prefer preparing their own meals.
Booking Tips
Booking Platforms: While I've provided direct links to hotel websites for booking, consider using popular booking platforms like Booking.com, Expedia, or Airbnb for potential discounts and to peruse guest reviews.
Book Ahead: To secure the best rates and availability, especially during peak tourist seasons, it's advisable to book your accommodation well in advance.
Reading Reviews: Before finalizing your booking, take a moment to read guest reviews to ensure that the chosen hotel aligns with your expectations.
Flexible Cancellation Policies: Given the unpredictability of travel plans, consider booking accommodations with flexible cancellation policies for added peace of mind.
The choice of where to stay in Oxford can significantly influence your overall experience in this captivating city. Whether you opt for the luxury of The Randolph Hotel, the historical charm of Old Parsonage Hotel, the chic ambiance of Malmaison Oxford, the convenience of Mercure Oxford Eastgate Hotel, the affordability of Travelodge Oxford Peartree Hotel, or the communal vibes of Central Backpackers, Oxford welcomes you with open arms, offering a perfect abode for every traveler and budget. Go ahead, make your reservation, pack your bags, and immerse yourself in the rich history and culture of Oxford – your adventure awaits!