Bordeaux isn't just about wine – it's a city that's waiting to be discovered, with accommodation options as diverse as its attractions. From charming inns that tell stories of the past to lavish retreats that redefine luxury, Bordeaux offers a range of choices to suit every traveler's taste. So, get ready to explore some enticing stay options, learn how to book like a pro, and ensure your Bordeaux stay becomes a memory you'll cherish.
Le Boutique Hotel Bordeaux Centre: Immerse Yourself in Urban Magic
Let's kick things off with Le Boutique Hotel Bordeaux Centre – a gem right in the heart of the action. This boutique haven doesn't just offer a bed; it offers a gateway to the soul of Bordeaux. Imagine stepping out and finding yourself on the bustling Rue Sainte-Catherine, where shopping dreams come to life. Score exclusive deals and ease of booking by reserving directly through the hotel's website – your ticket to the city's beating heart.
La Maison Bord'eaux: A Haven of Tranquility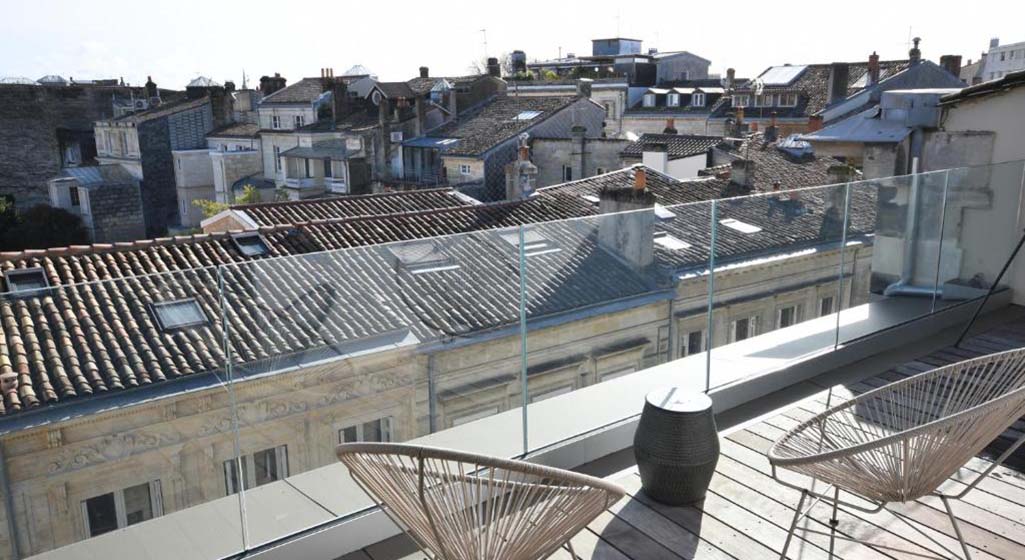 If serenity is your style, look no further than La Maison Bord'eaux. This intimate bed and breakfast exudes warmth and comfort, like a home away from home. The charming garden and terrace are perfect for unwinding after a day of exploration. Here's a tip: platforms like Booking.com and Expedia are your friends when it comes to securing your stay. Plus, Bordeaux Public Garden is just a leisurely stroll away – a slice of nature in the heart of the city.
Hotel Burdigala: Where Luxury Meets Elegance
For those seeking opulence, Hôtel Burdigala is your answer. This luxurious oasis seamlessly blends modern elegance with world-class hospitality. Located near the historic core, Bordeaux's iconic sites, from the Opera House to Place des Quinconces, are within reach. To treat yourself to luxury, book directly through the hotel's website and step into Bordeaux's lap of luxury.
InterContinental Bordeaux – Le Grand Hotel: An Unforgettable Retreat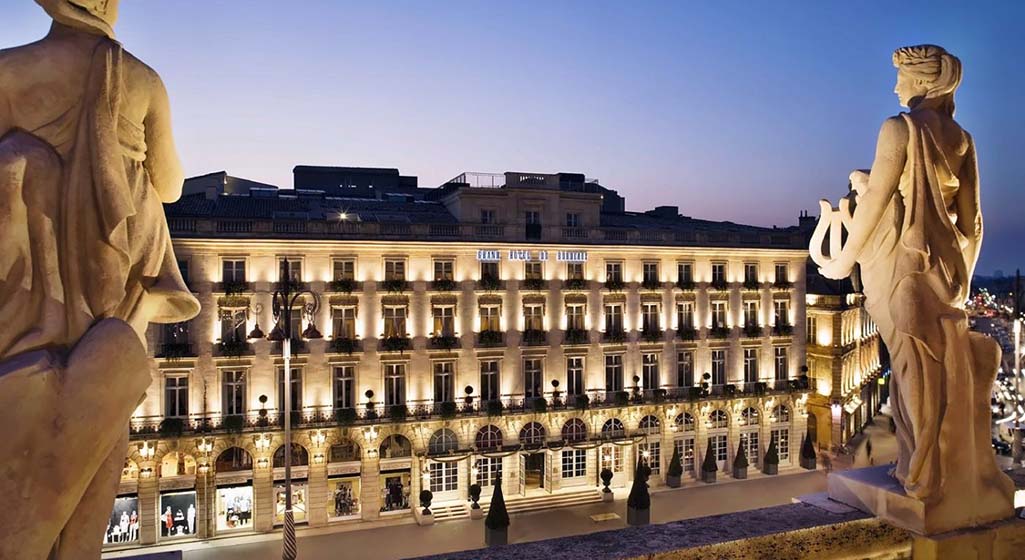 If grandeur is what you seek, look no further than InterContinental Bordeaux – Le Grand Hotel. Nestled within a historic masterpiece, this hotel effortlessly combines old-world charm with modern luxury. Positioned next to Bordeaux's cultural treasures, like the Opera and Place de la Bourse, this hotel promises an unforgettable experience. To unlock your grand adventure, head to the IHG website for a seamless booking process.
Navigating Bordeaux's Treasures
Once you're settled in, Bordeaux's magic is yours to explore. Rely on the city's efficient public transit system, including trams and buses, to whisk you to iconic spots like the remarkable Cité du Vin or the captivating Musée d'Aquitaine. If Le Boutique Hotel Bordeaux Centre or La Maison Bord'eaux is your base, you'll find countless attractions within easy reach, letting you savor Bordeaux's rhythm.
A Memorable Bordeaux Stay
As you embark on your Bordeaux escapade, remember these finishing touches:
Timing is Key: Plan your visit during the delightful spring or fall months to enjoy pleasant weather and avoid the crowds.
Savor the Flavors: Indulge in Bordeaux's culinary delights, from local treats to cozy bistros – and don't forget to raise a glass of regional wine.
With Bordeaux's array of accommodations at your fingertips, it's time to choose your home away from home. Whether you're drawn to charming inns or luxurious havens, Bordeaux has you covered. Wishing you incredible explorations and timeless memories during your Bordeaux journey!