In my ongoing pursuit of affordable travel, I recently embarked on a trip to the picturesque city of Savannah, Georgia. I was determined to make my adventure to this charming Southern city both memorable and cost-effective.So, I will not only share my personal experiences but also provide valuable insights on how to book affordable flights to Savannah. From airlines and deals to a comprehensive review of the airport, I'll guide you through the process of planning your budget-friendly escape.
Unearthing the Best Flight Deals
When it comes to planning a budget-friendly trip, it all begins with finding an affordable flight. Savannah is well-served by its own airport, Savannah/Hilton Head International Airport (SAV), offering connections to major cities across the United States. Here's a step-by-step account of how I uncovered the perfect flight deal for my Savannah adventure:
Flexibility is Key: Be Open to Date Changes
Flexibility with your travel dates can significantly impact your airfare costs. To secure a budget-friendly flight, consider tweaking your departure or return dates by a day or two. I found that flights departing or returning on mid-week days, rather than weekends, often came with lower price tags.
Harness Fare Comparison Websites
The power of fare comparison websites like Skyscanner, Kayak, and Google Flights cannot be underestimated. In my personal experience, Google Flights stood out with its intuitive interface and the "Explore" feature, allowing me to visualize flight prices to various destinations on an interactive map.
Stay Ahead with Fare Alerts
Signing up for fare alerts from airlines and travel websites is an excellent strategy to keep tabs on price fluctuations. These alerts can be customized based on your departure city and desired destination, ensuring that you're among the first to know when a deal surfaces.
Think Beyond Savannah
If your travel plans allow for some flexibility, don't forget to check nearby airports. In my case, I compared flight prices to both Savannah and Charleston, South Carolina, which is roughly a two-hour drive away. On occasion, the savings from flying into a neighboring airport and renting a car can be substantial.
Airlines for Your Savannah Sojourn
When planning your journey to Savannah, the choice of airline can significantly impact your travel experience. Here are my top picks, including a personal experience, for airlines that offer budget-friendly flights to Savannah:
Delta Air Lines
My personal experience with Delta Air Lines while flying to Savannah was nothing short of exceptional. The airline's consistent on-time performance and professional staff made the journey a breeze. The flight offered a comfortable and relaxing experience, making it a top choice for budget-conscious travelers.
Southwest Airlines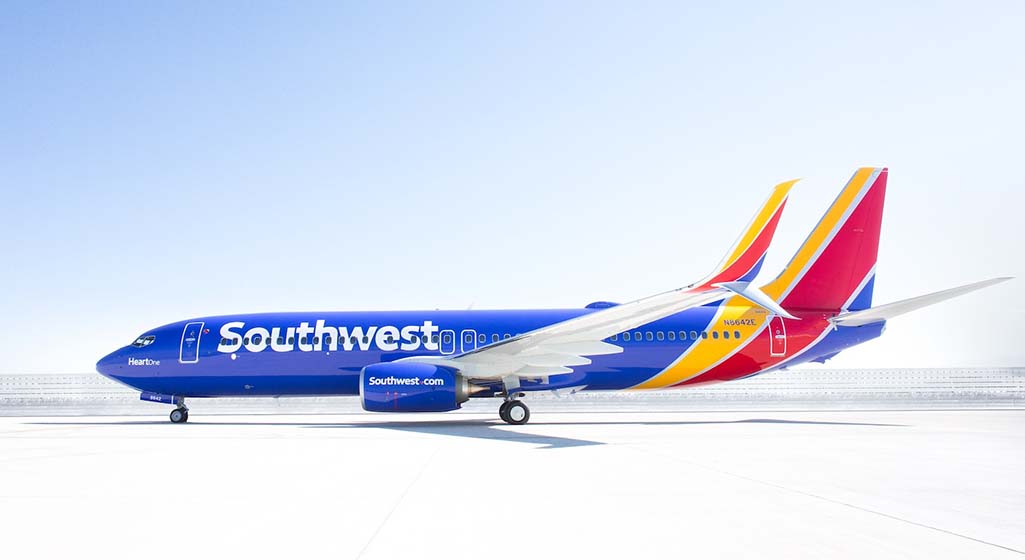 For the budget-conscious traveler, Southwest Airlines is a fantastic option that offers a unique perk: no baggage fees. This feature alone can save you a substantial amount, especially if you're planning an extended stay in Savannah. While their route network might not be as extensive as some of the larger carriers, Southwest Airlines provides a variety of domestic destinations, making it a solid choice for those who want to keep their expenses in check. If you're looking for an affordable travel experience without the added baggage costs, Southwest Airlines has you covered.
American Airlines
American Airlines is a preferred choice for travelers who value loyalty programs and the ability to redeem miles for future trips. With a diverse range of flights to and from Savannah, American Airlines offers both reliability and the opportunity to accumulate miles, which can turn into discounted or even free flights in the future. If you're a frequent traveler or plan to explore Savannah and its surroundings regularly, American Airlines might be your ideal airline partner. It's a chance to turn your current journey into miles of possibilities for your next adventure.
The key is to assess your specific travel needs and budget, taking into consideration factors like route network, amenities, and loyalty programs when choosing the airline that best suits your Savannah adventure.
Savannah/Hilton Head International Airport: A Traveler's Oasis
Your travel experience doesn't conclude with finding budget-friendly flights; the airport you choose plays a pivotal role in shaping your journey. My recent visit to the Savannah/Hilton Head International Airport left a remarkable impression, adding to the allure of my overall adventure.
Prime Location
One of the airport's most outstanding attributes is its strategic proximity to the city of Savannah and the Hilton Head Island area. A quick drive from the airport to the city's historic district means you can immerse yourself in exploration almost immediately upon arrival. It's a time-saving advantage that every traveler can appreciate.
Modern Amenities
Recent renovations have transformed the airport into a modern and aesthetically pleasing space. Navigating through the facility is a relatively straightforward process, with clear signage and easy-to-follow layouts. Numerous seating areas, dining options, and shops are available, ensuring you remain comfortable while waiting for your flight. Whether you're looking for a quick bite to eat or a last-minute souvenir, the airport has you covered.
Rental Cars and Ground Transportation
For travelers like me who relish the freedom of exploring a destination at their own pace, the airport offers a wide selection of rental car agencies. The convenience of picking up a rental car directly at the airport cannot be understated; it not only saves time but also grants the flexibility to create your travel schedule.
Friendly and Accommodating Staff
The staff at the airport deserves a special mention for their exceptional service. Their helpful and accommodating demeanor sets a positive tone for your entire journey. If you have questions or need assistance, don't hesitate to reach out – the dedicated staff is there to ensure your travel experience is as seamless and enjoyable as possible.
Efficient Operations
Efficiency in airport operations is a paramount consideration for travelers. During my visit, I was pleasantly surprised to find that security lines and baggage claim processes were executed with remarkable efficiency. The minimal waiting times allowed me to make the most of my time, a valuable advantage for any traveler eager to dive into their destination.
The Savannah/Hilton Head International Airport isn't just a stop along the way; it's a significant part of the journey that adds convenience and comfort to your overall travel experience.
Savannah/Hilton Head International Airport vs. Charleston International Airport
When planning your trip to the charming Southern destinations of Savannah and Hilton Head Island, you'll likely find yourself comparing two nearby airports: Savannah/Hilton Head International Airport (SAV) and Charleston International Airport (CHS). This comprehensive comparison will help you make an informed decision based on your specific travel requirements.
Distance to City Centers
Savannah/Hilton Head International Airport (SAV): SAV is the airport closest to the historic district of Savannah. If your primary destination is Savannah itself, this airport's proximity makes it the ideal choice. You'll spend minimal time in transit, allowing you to start exploring the city almost immediately upon arrival.
Charleston International Airport (CHS): In contrast, CHS is located approximately a two-hour drive from Savannah by car. While it's not far, this travel time should be factored into your plans if your primary destination is Savannah.
Airlines and Destinations
Savannah/Hilton Head International Airport (SAV): SAV offers a wide range of domestic destinations, including major hubs. Whether you're arriving from a bustling metropolis or a smaller city, you're likely to find a convenient connection at this airport.
Charleston International Airport (CHS): CHS also provides several domestic routes, but the extent of its route network may be somewhat smaller than SAV's. It might not offer the same variety of direct flights and connections.
Airport Size and Facilities
Savannah/Hilton Head International Airport (SAV): SAV has undergone recent renovations, resulting in a modern and efficient airport. Navigating the airport is relatively straightforward, and there are numerous amenities, including a variety of dining options, shopping venues, and seating areas. This larger airport might offer an extensive selection of services to cater to travelers' needs.
Charleston International Airport (CHS): CHS is growing and has been improving its facilities, but it might not be as extensive as SAV. While you'll find modern amenities and a selection of dining and shopping options, the size of the airport may limit the range of services available.
Ground Transportation
Savannah/Hilton Head International Airport (SAV): SAV provides several options for ground transportation. In addition to rental car services, there are convenient ride-sharing options available to transport you to your final destination. The range of choices ensures that you can find the most suitable transportation for your needs.
Charleston International Airport (CHS): CHS also offers rental car services and ride-sharing options, but the availability of these services might vary compared to SAV. Travelers should consider their specific transportation requirements when selecting this airport.
Your choice between Savannah/Hilton Head International Airport and Charleston International Airport largely depends on your travel priorities and destination. If your primary focus is Savannah or Hilton Head Island, SAV's proximity and extensive route network make it a convenient choice. On the other hand, if you're looking to explore Charleston or its surroundings, CHS might be more suitable.
Discovering affordable flights to Savannah is a vital component of an enjoyable, budget-friendly trip. By following the tips provided and considering the available airlines and airport options, you can make the most of your travel budget while enjoying a memorable journey to this captivating Southern city.