Hey there, if you're ready for an unforgettable escapade filled with history, culture, and the allure of Avignon, then you're in for a treat. Let's dive into the nitty-gritty of how to snag those flight tickets, what you can expect in terms of costs, the best platforms to book from, the perfect time to set your foot on Avignon's soil, and the breathtaking attractions that are waiting to charm you.
Booking Your Flight: The Adventure Begins
Alright, let's get those flight tickets sorted out first. It's like stepping into the portal of your next grand adventure. Here's the game plan:
Picking the Right Platform:To unlock the best flight deals, arm yourself with platforms like Skyscanner and Google Flights. They're like your trusty treasure maps, showing you a range of options and allowing you to compare prices effortlessly.
Flexible Dates, Better Deals: If your schedule allows, be a bit flexible with your travel dates. Sometimes, moving your adventure by a day or two can score you a wallet-friendly deal.
Hubs and Alternatives: Avignon doesn't have its own international airport, but fret not! You'll most likely land at Marseille Provence Airport (MRS) or Nîmes-Alès-Camargue-Cévennes Airport (FNI). They're well-connected, making your journey to Avignon smooth sailing.
Crunching the Numbers: Your Flight Budget
The cost of your flight ticket depends on where you're jetting in from, the season, and when you book. On average, round-trip flights from major European cities to Marseille Provence Airport could range from around $100 to $300, but remember, prices have a mind of their own.
Where to Score Savings: Booking Platforms
Ladies and gentlemen, welcome to the treasure trove of savings! Skyscanner and Google Flights are like the magic lamps of flight booking. You rub them (figuratively), and they grant your wish of comparing prices across airlines, helping you unearth the hidden gems of travel deals.
Timing Is Everything: Unlocking Avignon's Magic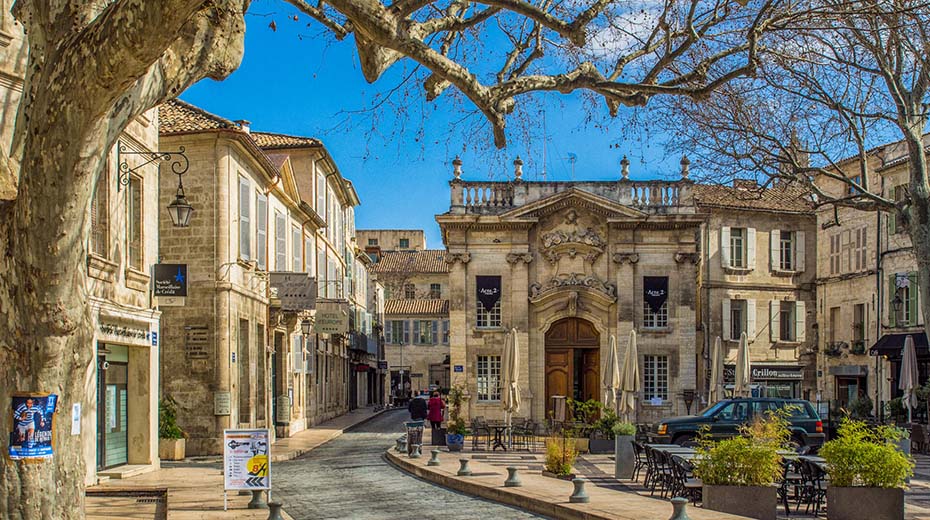 Picture this: Avignon is like a realm that changes its attire with the seasons. When should you step into this enchanted land? Let's break it down:
Spring (April to June): Blooming beauty and pleasant weather greet you in spring. The perfect time for historical quests and soaking in the city's cultural aura.
Summer (July to August):Ah, summer! A bit busier due to school vacations, but Avignon's festive spirit is infectious. Get ready for warmer temperatures and a splash of crowds.
Fall (September to October): Autumn is like a calm whisper of beauty. The weather is still lovely, and the tourist buzz has mellowed. Your attractions, your pace!
Unveiling Avignon's Treasures: Must-See Marvels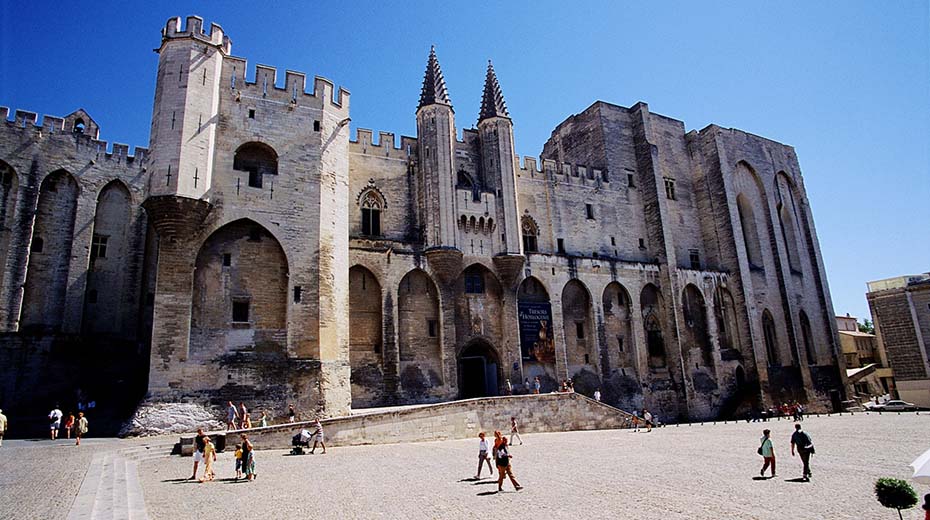 Okay, buckle up, because Avignon's showtime is about to begin! Here are the must-see wonders that will make your heart skip a beat:
1.Palais des Papes : This UNESCO World Heritage Site is no ordinary palace. It's like stepping into a time machine and landing in the heart of medieval history.
2.Pont Saint-Bénézet:The legendary bridge of Avignon! A true icon that not only offers stunning views of the Rhône River but also a brush with history.
3.Rocher des Doms:Take a leisurely stroll up this hilltop park, and you'll be rewarded with views that can only be described as poetry in panorama.
Charting Your Avignon Adventure
Keep these tips close:
Pack Like a Pro:Avignon's cobblestones and tales of yore call for comfy shoes and layers. Be ready for weather surprises!
Cash and Cards:While plastic works wonders, it's a good idea to have some cash for local gems like markets and quaint shops.
Basics:A few basic French phrases are like magic spells. Even a "Bonjour!" can open doors to locals' hearts.
Feast for Your Senses: Provencal cuisine is a love affair on a plate. From markets to bistros, your taste buds are in for a treat.
Ready, Set, Avignon! Your Adventure Awaits
With flights booked, knowledge in hand, and excitement in your heart, your journey to Avignon is about to become a reality.