I will diving into the heart of Toulouse, a city that weaves together history, culture, and modernity. Join me on an exciting journey as we uncover the essential destinations that define this charming city. From tips on booking tickets to ideal travel times, and insider insights, i will ensure your Toulouse experience is nothing short of extraordinary.
The Timeless Charms of the Old Quarter
Our first stop is the captivating Old Quarter, where history comes alive through narrow streets and bustling markets. The iconic Capitole Square is your gateway to Toulouse's past, housing the grand Capitole Museum. For an optimal experience, explore on weekdays and in the mornings to avoid the crowds. Secure your tickets online in advance to skip the queues and make the most of your time immersed in captivating architecture and rich heritage.
Basilica of Saint-Sernin: A Spiritual and Architectural Marvel
For a spiritual journey and architectural wonder, the Basilica of Saint-Sernin is our next destination. Mornings offer tranquility and beautiful light, making it an ideal time for a visit. To save time and avoid lines, book your tickets in advance through official platforms. You'll not only enjoy convenience but also gain insights into the basilica's fascinating history.
Cité de l'Espace: A Celestial Paradise
Calling all space enthusiasts! The Cité de l'Espace is a haven that's not to be missed. To beat the crowds, opt for weekdays and consider arriving early in the day. Booking your tickets directly through the official website grants you flexibility and lets you choose experiences like planetarium shows and simulator rides. Families with kids will find this spot a definite hit.
Canal du Midi: Embrace Serenity
For a serene escape, the Canal du Midi beckons. Rent a bike or take a leisurely stroll along its banks, with sunset casting a magical spell. Capture the calm and those Insta-worthy moments as the sun paints the sky. Insider tip: consider avoiding boat tours for a more authentic experience without the crowds.
Les Abattoirs: A Haven of Contemporary Art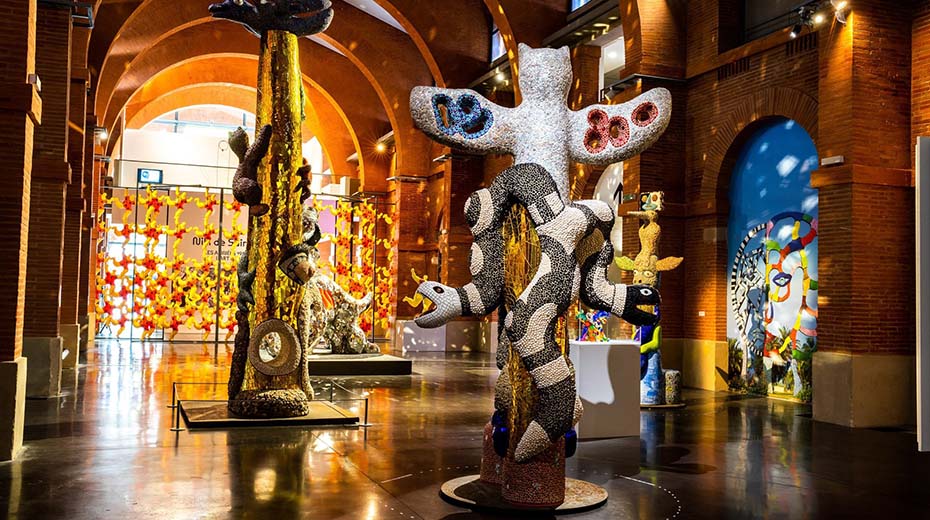 Art aficionados, get ready for Les Abattoirs, a contemporary art haven. Weekdays are your best bet for a peaceful visit, and booking tickets online streamlines your entry. Keep in mind that Mondays are often when museums close, so plan accordingly.
Navigating Your Journey: Booking Tips and Pro Insights
Now, let's talk logistics. If flights are on your agenda, Toulouse-Blagnac Airport is your gateway. To snag the best deals, aim to book flights a few months ahead. Platforms like Skyscanner are treasure troves for comparing airlines and finding tailored options.
When it's time to lay your head down, Toulouse offers various accommodations. If history speaks to you, the Old Quarter is your domain. Boutique hotels like Hotel Albert 1er offer authenticity, placing you amidst history's embrace. For a contemporary vibe, Compans-Caffarelli's modern hotels, like Radisson Blu, offer sleek comforts.
Final Travel Tips for a Seamless Experience
As you gear up for your Toulouse adventure, a few tips to keep in mind:
Savor the Local Cuisine: Toulouse's local dishes, like cassoulet and foie gras, are a must-try for a true culinary experience.
Embrace Public Transport: Toulouse's trams and buses are your friends for easy exploration. Consider a day pass for convenience.
Bonjour and Merci: While English is widely spoken, a warm "Bonjour" and "Merci" in French go a long way in local interactions.
Travel Insurance: Don't forget comprehensive travel insurance to ensure you're covered for unexpected twists.
Toulouse beckons with its blend of the past and present, promising captivating moments at every turn. From strolling through historic alleys to stargazing and immersing in contemporary art, each experience is a jewel in Toulouse's crown. Pack your bags, book your flights, and get ready for an adventure that will etch itself into your memory.