I fell in love with the amazing rhythm and hospitality of Nashville and am excited to share my personal journey and money-saving insights with you. I'll reveal the best-kept secrets and insider tips for making the most of your Nashville adventure without breaking the bank. From the vibrant music scene to mouthwatering Southern cuisine, I'll help you uncover the city's hidden gems while staying within your budget.
Navigating the Journey
Choose the Perfect Time
Planning your Nashville adventure starts with selecting the right timing. Opt for the off-peak season, which usually spans from late fall to early spring, to save on airfare and find budget-friendly hotel deals. This way, you can enjoy all the city has to offer without breaking the bank.
Budget-Friendly Airport Transportation
Nashville International Airport provides easy access to the heart of the city. Maximize your savings by considering affordable airport transportation options. Explore the cost-effective airport shuttle services or utilize the MTA bus for a pocket-friendly journey to your chosen lodging.
Getting Around Town
Exploring Nashville with Affordable Public Transportation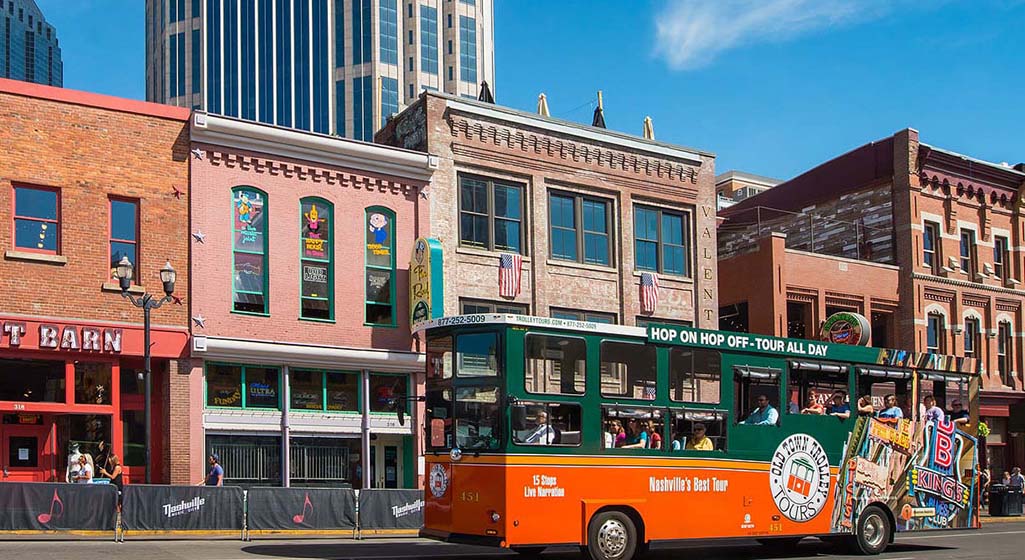 Nashville's MTA bus system is not just a cost-effective mode of transportation but also a fantastic way to explore the city's vibrant culture and rich history. To make your journey even more affordable and convenient, here are some tips and suggestions to get the most out of your Nashville public transportation experience.
1. Multi-Day Passes for Savings
Consider purchasing a multi-day pass when using the MTA bus system. These passes offer significant savings for visitors and locals alike. A multi-day pass allows unlimited rides on the bus for a specific duration, such as a week or a month. It's a great option if you plan to use public transportation frequently during your stay in Nashville.
2. Plan Your Routes
Before embarking on your adventure, it's wise to plan your routes in advance. You can use MTA's website or mobile app to access real-time bus schedules, route maps, and trip planning tools. Knowing the bus routes and schedules will help you make the most of your time in the city, ensuring you reach your destination without any hassle.
3. Explore Downtown
Nashville's downtown area is home to many popular attractions, and the MTA buses serve this area well. From the iconic Music City Center to the vibrant bars and restaurants on Broadway, public transportation offers a convenient way to explore the heart of the city. Hop on a bus and enjoy the lively atmosphere without the hassle of finding parking.
4. Green Initiatives
Nashville is committed to sustainability and offers a "WeGo Green" initiative to reduce its carbon footprint. You can feel good about contributing to a cleaner environment by choosing public transportation over personal vehicles.
5. Ask for Assistance
If you're unsure about which bus to take or need assistance during your journey, don't hesitate to ask the friendly MTA staff or your fellow passengers. Locals are often more than willing to provide helpful tips and advice.
On Foot or by Bike
Nashville's downtown area is a compact and vibrant hub, ideal for exploring on foot or by renting a bicycle. Not only does this offer a unique and immersive experience of the city, but it also helps you save money on transportation. Embrace the city's sights and sounds while staying active and saving money on transportation.
1. Walking Tours
Nashville offers a plethora of walking tours that cater to various interests, from music history to culinary adventures. Consider joining one of these guided tours to gain insights into the city's rich culture. Many of these tours offer affordable group rates, making them a budget-friendly choice for solo travelers or families.
2. Bike Rentals
Renting a bicycle is another fantastic option to navigate Nashville's downtown area. Numerous bike rental shops provide a variety of bike types, including traditional bicycles, e-bikes, and even tandem bikes for those traveling with a partner. Look for rental shops that offer hourly or daily rates to suit your schedule and budget.
3. Plan Your Routes
To make the most of your exploration, plan your routes in advance. Start with must-see locations like the iconic Ryman Auditorium, the bustling Market Street, and the beautiful Cumberland Park. Use digital maps or smartphone apps to help you navigate and locate bike lanes or pedestrian-friendly paths.
4. Embrace the Sights and Sounds
One of the greatest advantages of exploring on foot or by bike is the ability to fully immerse yourself in the city's sights and sounds. You can stop and enjoy street performances, pop into local shops, or savor a quick bite at a food truck without the hassle of parking.
5. Eco-Friendly and Healthy
By choosing walking or biking, you not only save on transportation costs but also reduce your carbon footprint. Nashville is committed to sustainability, and your eco-conscious choices contribute to a greener city.
6. Safety First
Ensure your safety by following traffic rules, wearing a helmet if you're cycling, and being mindful of pedestrians when walking. Nashville's roads are generally bike-friendly, with dedicated bike lanes in many areas.
Unveiling Nashville's Charms
Immerse Yourself in Nashville's Music Scene with Free Music Shows
Nashville is widely renowned as the "Music City," and one of the best ways to experience its iconic music scene while staying budget-friendly is by attending free live music shows. Here, we provide you with some detailed tips and suggestions on how to make the most of this opportunity.
First and foremost, take some time to explore the event schedules of Nashville's bars and venues. Many of them host free live music performances throughout the week, offering a diverse range of music genres to cater to every taste. Researching the schedules online or in local publications can help you plan your evenings.
Nashville is known for its vibrant and diverse music community, and free shows are a great way to discover local talent before they hit the big time. From country and rock to blues and jazz, you'll find incredible artists playing their hearts out at various venues.
To secure a good spot and make the most of your free music experience, consider arriving early. Popular venues can get crowded, so getting there ahead of time ensures you have a prime view and can enjoy the music to the fullest.
Even though the shows are free, it's essential to support the artists by buying their merchandise, such as CDs, vinyl, or t-shirts. These purchases directly contribute to the musicians' livelihood and help them continue to share their talents with the world.
Many of Nashville's music venues are closely associated with local restaurants and bars. Use this as an opportunity to savor the city's culinary delights while enjoying live music. Whether you're craving hot chicken, BBQ, or Southern comfort food, you can find it nearby.
Immerse Yourself in Nashville's Art and Culture for Free
Nashville's vibrant art and cultural scene is not just a treat for the senses but also an affordable way to explore the city. You'll be pleased to know that several art galleries and museums offer free admission or designated free days. Here's a closer look at where to find these cultural gems.
1. Frist Art Museum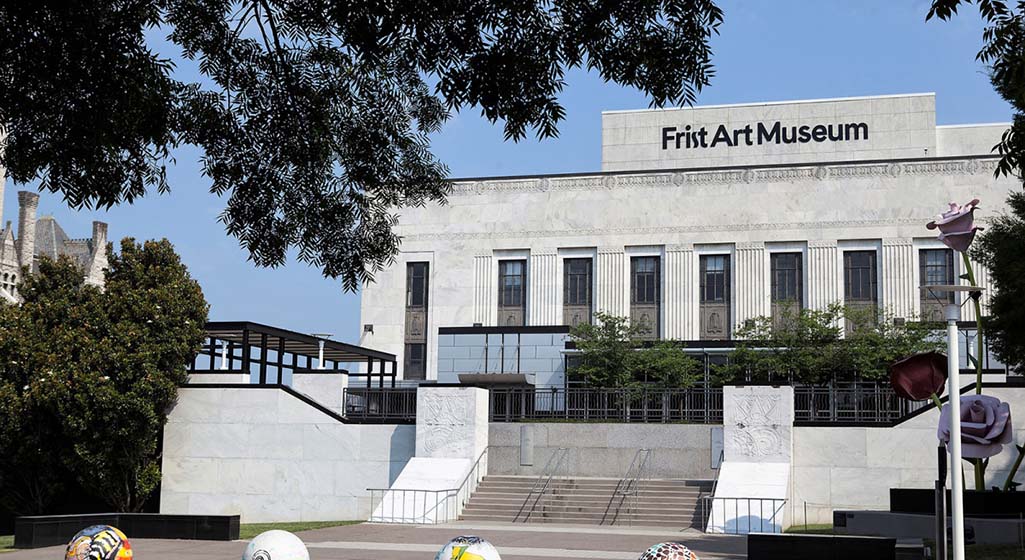 The Frist Art Museum is a cornerstone of Nashville's art scene. It offers free admission on the first Saturday of every month, making it a budget-friendly option to explore a world of art and creativity. The museum's ever-changing exhibitions promise something new and exciting with each visit.
2. Tennessee State Museum
Located in the heart of downtown Nashville, the Tennessee State Museum offers free admission every day, showcasing the state's rich history, art, and culture. Explore exhibits that tell the story of Tennessee, from its Native American heritage to the modern era.
3. Bicentennial Capitol Mall State Park
While not a traditional museum, the Bicentennial Capitol Mall State Park is a vast outdoor space that provides an educational and cultural experience. The park's numerous monuments, walking trails, and informative displays make it a perfect spot to learn about Tennessee's history at no cost.
4. Contemporary Art Galleries
Nashville's art scene isn't limited to museums. Stroll through the city's neighborhoods and explore numerous contemporary art galleries. Many of these galleries host free art exhibitions and events, allowing you to engage with the local art community and experience the latest trends in visual arts.
5. Parthenon in Centennial Park
Centennial Park is home to a full-scale replica of the Parthenon in Athens, Greece. While there's a small fee to enter the Parthenon itself, you can explore the beautiful park for free. The Parthenon makes for a stunning backdrop for photos, and you can enjoy a leisurely picnic or a peaceful walk in the park's lush surroundings.
6. Music City Walk of Fame Park
Honoring the legends of the music industry, the Music City Walk of Fame Park is a free attraction where you can learn about the inductees who have made significant contributions to Nashville's iconic music culture.
Nature Escapes
Spend time at Centennial Park, which features a full-scale replica of the Parthenon. This park is an ideal spot for a picnic or a leisurely stroll, all without spending a fortune.
Indulge in Nashville's Happy Hours: Savor the Savings on Food and Drinks
Nashville not only boasts a rich music and cultural scene but also offers an array of fantastic happy hours at local bars and restaurants. This is a budget-conscious way to relish the city's culinary delights without emptying your wallet. Here's a comprehensive guide to some of the best happy hour spots in Nashville.
1. Acme Feed & Seed
Acme Feed & Seed, a historic downtown venue, offers a delightful rooftop bar with a daily "Social Hour" from 4 pm to 7 pm. You can enjoy discounted drinks and small plates with the stunning view of the Cumberland River as your backdrop.
2. Saint Añejo Mexican Restaurant
Craving Mexican cuisine? Head to Saint Añejo during their happy hour from 3 pm to 6 pm on weekdays. Their specials include half-price appetizers and discounted margaritas.
3. The Stillery
The Stillery, located on 2nd Avenue, features happy hour from 2 pm to 7 pm on weekdays. You can savor half-price appetizers and a selection of discounted beverages, including craft beers and cocktails.
4. The Southern Steak & Oyster
The Southern Steak & Oyster, in the heart of downtown Nashville, offers a "Southern Social Hour" from 3 pm to 6 pm on weekdays. Enjoy reduced prices on oysters, drinks, and select appetizers while soaking in the lively atmosphere.
5. Hopsmith Tavern
Hopsmith Tavern, located in the vibrant Gulch neighborhood, hosts a happy hour from 2 pm to 7 pm, providing budget-friendly options for craft beers, cocktails, and food.
6. Hattie B's Hot Chicken
For a unique Nashville experience, visit Hattie B's Hot Chicken during their "Happier Hour" from 2 pm to 6 pm, where you can enjoy discounted hot chicken and beer.
7. Nudie's Honky Tonk
Nudie's Honky Tonk, known for its live music, offers a "Sip 'n' Sing" happy hour from 3 pm to 6 pm. Enjoy reduced prices on drinks and live performances.
These are just a few examples of the numerous happy hour options available in Nashville. By taking advantage of these deals, you can savor the city's culinary delights, sip on flavorful cocktails, and enjoy the vibrant atmosphere without straining your budget.
Affordable Evening Entertainment in Nashville
Exploring Nashville's vibrant evening entertainment scene doesn't have to break the bank. There are numerous cost-saving measures you can take to enjoy live shows, sports events, and other entertainment options without spending a fortune. Here are the details to help you make the most of your Nashville night out.
1. Discounted Tickets
One of the easiest ways to save on evening entertainment is to seek out discounted tickets. Several websites like Groupon offer special deals on live shows, concerts, sports events, and more. Keep an eye out for these online promotions to score significant savings.
Additionally, downtown Nashville features a TKTS booth where you can find last-minute discounted tickets for various events. Be sure to check the booth for availability and grab a bargain for your evening entertainment.
2. Embrace Free Events
Nashville is known for its lively and diverse cultural scene. Make sure to check local event calendars for free festivals, street fairs, and cultural events that may be happening during your stay. These experiences not only offer budget-friendly entertainment but also provide a fantastic opportunity to immerse yourself in the city's vibrant culture.
3. Live Music at Honky Tonks
One of the iconic experiences in Nashville is visiting the legendary Honky Tonks along Lower Broadway. These bars often feature live music performances at no cover charge. You can enjoy the authentic Nashville sound without spending a dime, although it's customary to tip the talented musicians.
4. Outdoor Movie Screenings
During the warmer months, Nashville hosts a variety of outdoor movie screenings in parks and public spaces. Pack a blanket, some snacks, and enjoy a free movie under the stars. Keep an eye on event listings for outdoor movie schedules.
5. Public Art Installations
Nashville's public spaces are adorned with impressive public art installations. Take an evening stroll through downtown and enjoy the sculptures, murals, and art displays that give the city a unique character. It's an artistic experience that comes at no cost.
Retail Therapy in Nashville on a Budget
Indulging in some retail therapy doesn't mean you have to splurge. In Nashville, you can enjoy a unique shopping experience without breaking the bank. Here's a comprehensive guide on how to make the most of your shopping excursion with a focus on free or budget-friendly options.
1. Unique Boutique Districts
Nashville boasts several charming boutique districts, each with its own distinct character. Two of the most renowned ones are 12 South and Hillsboro Village. These neighborhoods are known for their quirky, one-of-a-kind shops and boutiques that offer a wide array of products, from clothing and accessories to home décor and gifts. You'll often find more reasonable prices compared to major retail chains, making it a budget-conscious choice for shoppers looking for unique items.
2. Window Shopping and Art Walks
Exploring the various shopping districts is an excellent way to enjoy retail therapy without spending money. Take a leisurely stroll down the streets, window shop, and admire the art and creativity displayed by local businesses. Many stores in these neighborhoods have eye-catching displays and often feature local artists' work.
3. Thrift and Vintage Stores
Nashville is also home to a variety of thrift and vintage stores. These shops offer a budget-friendly way to find unique and retro items, from clothing to furniture. Some of the more well-known ones, like Goodwill and Music City Thrift, often have great selections for bargain hunters.
4. Local Artisan Markets
Keep an eye on local artisan markets and craft fairs, which frequently take place in various neighborhoods. These events showcase the handcrafted wares of local artists, including jewelry, ceramics, and artwork. You can explore the markets and appreciate the craftsmanship without feeling any pressure to make a purchase.
5. Farmer's Markets
Nashville's farmer's markets are not only great for fresh produce but also for discovering handmade and artisanal products. You can explore stalls featuring unique crafts, artisanal foods, and more. While you may be tempted to make a purchase, the admission is always free.
Nashville offers an abundance of experiences for travelers on a budget. By planning ahead, making savvy choices, and exploring the city's less-traveled paths, you can relish the magic of Music City without emptying your wallet. Remember, the essence of Nashville isn't found in its price tags but in its people, culture, and music – and that's something you can enjoy on any budget.